Latest

Apple has acquired about 100 companies over the last six years, the company's chief executive Tim Cook has revealed. That works out at a...
New

What is ownership? Ownership is the responsibility of some piece of code to eventually cause a value to be destroyed. An ownership system...
New

Since we're talking about Mac, which of the filesystems should I use on an external hard drive (non-SSD), which I'll be using with my Mac...
New

Posting this for future reference Open Automater > New > Quick Action Change Workflow receives current to no input Click...
New

Following this news: https://forum.devtalk.com/t/silver-sparrow-new-malware-found-on-30k-macs-has-security-pros-stumped/7241 just wondere...
New
Hot This Week

Following this news: https://forum.devtalk.com/t/silver-sparrow-new-malware-found-on-30k-macs-has-security-pros-stumped/7241 just wondere...
New
Hot This Month

Small essay with thoughts on macOS vs. Linux: I know @Exadra37 is just waiting around the corner to scream at me "I TOLD YOU SO!!!" but I...
New

On modern versions of macOS, you simply can't power on your computer, launch a text editor or eBook reader, and write or read, without a ...
New

hello (also known as helloSystem ) is a desktop system for creators with focus on simplicity, elegance, and usability. Its design follows...
New

I know it's generally down to personal preference, but those preferences can be interesting - and perhaps any misconceptions can be clear...
New

Swift for TensorFlow was an experiment in the next-generation platform for machine learning, incorporating the latest research across mac...
New

I think we need a macOS rants thread - just for those little things that bug us Feel free to start dedicated threads for any 'bigger' i...
New

After months of silence about Apple's impressive M1 chip, Intel just clapped back with a carefully crafted takedown of the Arm-based chip...
New

Joe Biden had a question for Tim Cook: Why, the then-vice president wanted to know, couldn't Apple make the iPhone in the U.S.? It was Ja...
New

Since we're talking about Mac, which of the filesystems should I use on an external hard drive (non-SSD), which I'll be using with my Mac...
New

Combine is about to replace all those techniques for asynchronously passing information around in an iOS or macOS App: Target-Action, cal...
New

Over the past decade, a large and opaque industry has been amassing increasing amounts of personal data.1,2 A complex ecosystem of websi...
New

Decided to a clean install (format drive and reinstall from scratch) and have written up the details here: https://astonj.com/clean-maco...
New

1 Background 1.1 Swift TLDR 1.2 What Is ABI Stability and Dynamic Linking 1.3 Swift's Stable ABI 1.4 Resilience and Library Evolution ...
New

While for the most part, the war of words between the tech titans has remained professional, Mark Zuckerberg and Tim Cook have also share...
New

Implementing Matrix Multiplication with WebGPU in Safari This is a quick overview of how to write a matrix multiplication for Safari leve...
New
Hot This Year

Anyone going to be upgrading anytime soon?
New

I think I've used LittleSnitch since my first ever Mac - does anyone else with a Mac use it? For those not aware of it, whenever an app ...
New

Docker fails to launch on Apple Silicon · Issue #4733 · docker/for-mac. Fails to launch on Apple Silicon (unsurprisingly given it's ...
New

A Swift Kickstart is the perfect book for the experienced developer who wants to get serious about learning the Swift programming languag...
New

We all knew it was coming… What do you think? Apple has confirmed it will transition its Mac laptop and desktop computers to its own A...
New

Apple's next OS for the Mac - what do you think? On first look, it looks pretty good! I like a lot of the new privacy features!
New

There's nothing natural about Functional Programming. It's awkward, it feels funny, ...And then one day you start to see the world differ...
New

This is one of those moments where everything changes. SwiftUI is the future for developers targeting Apple platforms and _A SwiftUI Kic...
New

When I purchased this Mac it was fast. However some months on and it is noticeably slower now, and where I notice it most is on starting ...
New

Core Data expert Marcus Zarra walks you through a fully developed application based around the Core Data APIs. You'll build on this appli...
New

Anyone else experience bugs with macOS? I have two that are annoying me… Every now and again after waking from sleep, Safari CPU cons...
New

Just watching now, seems well researched - very interesting actually… He's a Windows user btw
New

Hackers jailbreak Apple's T2 security chip powered by bridgeOS - Report Cyber Crime. The Apple T2 security chip has finally been jailbro...
New

Apparently Apple is working on new Mac Pros that will be half the size of current Mac Pros… As part of the transition to Apple Silicon,...
New

As requested by @DevotionGeo, a thread about Apple's patent regarding a new reconfigurable keyboard… Last month, Apple patented a new...
New

What was it? What language did you use? How did you find the experience?
New

I'm not sure if this is a Big Sur issue or whether I've just noticed it, but on looking at my hard drive usage it says I have used 465.0...
New

So it seems that Apple removed the network firewall API a while back and replaced it with another, firewall apps adapted, and come to fin...
New

Just over an hour to go… anyone going to be watching it? New Macs?
New
I have a new MacBook Pro which I'm connecting to an external monitor. I know why it is heating but I want to know if anyone having the sa...
New
Enter our giveaways!
Our Community
Devtalk Sponsors
Get money off!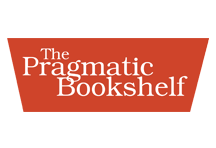 The Pragmatic Bookshelf
35% off any eBook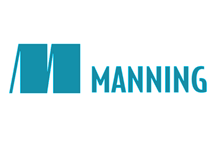 Manning Publications
35% off any item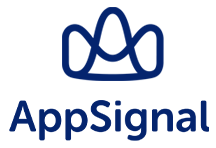 AppSignal
10% off your first year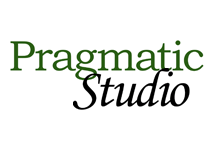 The Pragmatic Studio
20% off any course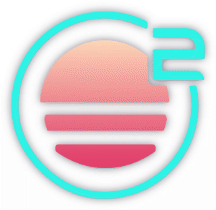 Onivim
20% off a lifetime licence
Simply use coupon code "devtalk.com" at checkout. Where applicable this coupon can be used for an many items and as many times as you like! See the full details here.