Hot This Week

Why, if your answer is yes?

Just done a fresh install of macOS Big Sur and on installing Erlang I am getting: asdf install erlang 23.1.2 Configure failed. checking ...

Why AWS loves Rust, and how we'd like to help | Amazon Web Services. One of the most exciting things about the Rust programming language...

IHP is a modern batteries-included haskell web framework, built on top of Haskell and Nix. We believe that functional programing is the ...

Web development has never been more challenging. The Internet is intensely competitive and treacherous. Site malfunction and downtime are...

Kemal v0.27.0 has been released. Link: https://github.com/kemalcr/kemal/releases/tag/v0.27.0
Hot This Month

Write Elixir tests that you can be proud of. Dive into Elixir's test philosophy and gain mastery over the terminology and concepts that u...

Miki Tebeka @tebeka This book contains 30 simple Python programs and will challenge your understanding of Python. The Python programming...

This article was written by @rvirding …over a decade ago! Posting here in case anyone else finds it of interest and adding it to our Erla...
Interested in a blazingly fast type checker with 25 years of investment, delivered on the BEAM? Check out Caramel, an exciting project fr...

Kotlin v1.4.20 has been released. Link: https://github.com/JetBrains/kotlin/releases/tag/v1.4.20

Rust vs Go — Bitfield Consulting. Which is better, Rust or Go? Which language should you choose for your next project, and why? How do t...

Erlang OTP-23.1.2 has been released. Link: https://github.com/erlang/otp/releases/tag/OTP-23.1.2

Erlang OTP-23.1.3 has been released. Link: https://github.com/erlang/otp/releases/tag/OTP-23.1.3

Spring v5.3.1 has been released. Link: https://github.com/spring-projects/spring-framework/releases/tag/v5.3.1

A first look at the JIT. Now that we've had a look at BEAM and the interpreter we're going to explore one of the most exciting addition...

Quarkus 1.10.0.CR1 has been released. Link: https://github.com/quarkusio/quarkus/releases/tag/1.10.0.CR1

Elixir v1.11.2 has been released. Link: https://github.com/elixir-lang/elixir/releases/tag/v1.11.2
Hot This Year

I know that these benchmarks might not be the exact picture of real-world scenario, but still I expect a Rust web framework performing a ...

For me it's the semicolon, because I stopped using a semicolon in JavaScript, two other of my favorite languages, Elixir and Go don't hav...

Another BEAM language… The Hamler Programming Language Hamler is a strongly-typed language with compile-time typechecking and built-in...
Elixir version 1.10.3 has been released on Apr 25, 2020. See the release announcement. This release officially supports Erlang/OTP versi...

Yes? No? If yes, how/in what way?

Machine learning can be intimidating, with its reliance on math and algorithms that most programmers don't encounter in their regular...

Currently a hot topic in the BEAM world, let's start a thread for it (as suggested by @crowdhailer here) What are your current thought...

Lots of cool stuff in this release! This release brings a number of exciting features, including integration with the new Phoenix LiveD...

"In other courses, I just learned how to use Phoenix, GenServer, and Supervisor like magic. Here I learned the foundations, how those com...

Hi there everyone! Recently, I have fallen in love with programming with Elixir and have been having so much fun with it. I have been do...

Real-time applications come with real challenges—persistent connections, multi-server deployment, and strict performance requirements are...

Which server-side languages are you most interested in right now? Anything new or relatively new that's caught your eye? Maybe an older l...

Dig under the surface and explore Ruby's most advanced feature: a collection of techniques and tricks known as metaprogramming. Pao...

Michael published this video today on the how and why of Gleam's new try syntax. I thought it would be a good first bit of content to sha...

Don't accept the compromise between fast and beautiful: you can have it all. Phoenix creator Chris McCord, Elixir creator José Valim, and...

I've seen more and more people get into Rust recently, so thought it would be cool to have a thread for people to share what they like ab...

Or which features of current frameworks you use you feel you couldn't live without?

Learning Clojure involves much more than just learning the mechanics. To really get Clojure you need to understand the ideas underlying i...

Hi everyone! v0.10 of Gleam is out now! Here's a blog post going over the main additions: https://lpil.uk/blog/gleam-v0.10-released/ T...
I dabbled in Phoenix for a while now, but never really got my hands dirty with it right up until now. Apart from the whole framework bein...
Enter our giveaways!
Our Community
Devtalk Sponsors
Get money off!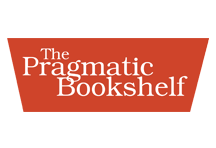 The Pragmatic Bookshelf
35% off any eBook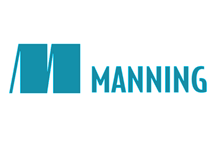 Manning Publications
35% off any item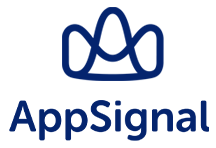 AppSignal
10% off your first year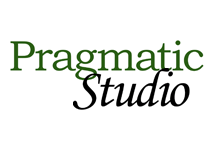 The Pragmatic Studio
20% off any course
Simply use coupon code "devtalk.com" at checkout. Where applicable this coupon can be used for an many items and as many times as you like! See the full details here.