Latest

I have being some Elixir open-source contributions and side projects. Oh, and I'm doing them on livestreams on my twitch channel, follow ...
New

A new PostgreSQL blog post/announcement has been posted!
New

A new Django blog post/announcement has been posted! Get the full details here: Django bugfix releases issued: 3.2.3, 3.1.11, and 2.2.2...
New

Quarkus 1.13.4.Final has been released. Link: Release 1.13.4.Final · quarkusio/quarkus · GitHub
New

A new PostgreSQL blog post/announcement has been posted! Get the full details here: PostgreSQL: Italian Translation of Community Code o...
New
Hot This Week

Build highly interactive applications without ever leaving Elixir, the way the experts do. Let LiveView take care of performance, scalabi...
New

A new Erlang blog post/announcement has been posted! Get the full details here: Erlang/OTP 24 Highlights – A Blog from the Erlang/OTP t...
New

When should you use Phoenix LiveView over Phoenix Channels?
New

Erlang OTP-24.0 has been released. Link: Release OTP · erlang/otp · GitHub
New
Hello everyone Officially this is the most intense/demanding video that I ever released :slight_smile: The video sums up the work over...
New
Code BEAM V Europe takes place next week. For three half days, we'll bring together the European Erlang and Elixir community to share, le...
New

This post has some art in it, which you absolutely need to click through and go watch, because it's meant to be seen in motion, and is pr...
New

When your application has more demand than can be handled by a single machine or when you want to safe-guard against failure or a single ...
New

Symfony v5.3.0-BETA3 has been released. Link: Release v5.3.0-BETA3 · symfony/symfony · GitHub
New

Lisp is often promoted as a language preferable over others because it has certain features that are unique, well-integrated, or otherwis...
New
Hot This Month

Why, if your answer is yes?
New

Learn different ways of writing concurrent code in Elixir and increase your application's performance, without sacrificing scalabilit...
New
Create a cryptocurrency trading bot in Elixir (YouTube videos, ebook pay what you want) #Elixir #Cryptocurrencies #AlgorithmicTrading Lo...
New

This hands-on book will quickly get you building, querying, and comparing graph data models using a robust, concurrent programming langua...
New

Your domain is rich and interconnected, and your API should be, too. Upgrade your web API to GraphQL, using flexible queries to empower y...
New

Reading Programming Elixir 1.6 book, I've completed part 1 of the book. Now I'm thinking of reading Elixir in Action. What do you all sug...
New

So I was thinking of trying out Crystal, I had tried it multiple times but left it midway. Now that there's a book on it and it's version...
New

The perspective of an ignorant computer science undergrad It's likely that you read the title of this post and thought "what is this guy ...
New

At Grammarly, the foundation of our business, our core grammar engine, is written in Common Lisp. It currently processes more than a thou...
New

Just a small test with lists in cython. Considering echosystem, multithreading and ease of use, Julia is a clear winner here. Read i...
New

A new Rust blog post/announcement has been posted! Get the full details here: Brainstorming Async Rust's Shiny Future | Rust Blog
New

Lately I've been seeing lots of anecdotes from people trying to get into Rust who get really hung up on strings (&str, String, and th...
New

WebSharper 4.7.1.432 has been released. Link: Release WebSharper 4.7.1 · dotnet-websharper/core · GitHub
New

A new Ruby blog post/announcement has been posted! Get the full details here: CVE-2021-31799: A command injection vulnerability in RDoc
New

Why fnm was rewritten in Rust. …or, why did I rewrite a Reason-native showcase project into Rust? It wasn't very long ago, when I men...
New
Hot This Year

I know that these benchmarks might not be the exact picture of real-world scenario, but still I expect a Rust web framework performing a ...
New

Just done a fresh install of macOS Big Sur and on installing Erlang I am getting: asdf install erlang 23.1.2 Configure failed. checking ...
New

Write Elixir tests that you can be proud of. Dive into Elixir's test philosophy and gain mastery over the terminology and concepts that u...
New

For me it's the semicolon, because I stopped using a semicolon in JavaScript, two other of my favorite languages, Elixir and Go don't hav...
New

Another BEAM language… The Hamler Programming Language Hamler is a strongly-typed language with compile-time typechecking and built-in...
New

Currently a hot topic in the BEAM world, let's start a thread for it (as suggested by @crowdhailer here) What are your current thought...
New
Elixir version 1.10.3 has been released on Apr 25, 2020. See the release announcement. This release officially supports Erlang/OTP versi...
New

Hello, i am facing difficult using webpack when to install within phoenix framework 1.5.7 because the webpack is still version 4.x.x inf...
New

Yes? No? If yes, how/in what way?
New

Following up on the previous post on using UDP multicasting to broadcast and detect peers on a network, I create a registry of those peer...
New

In a previous post we talked about implementing a simple video chat with WebRTC and Elixir. This update will touch on some of the API cha...
New

You want increased customer satisfaction, faster development cycles, and less wasted work. Domain-driven design (DDD) and functional prog...
New

Real-time applications come with real challenges—persistent connections, multi-server deployment, and strict performance requirements are...
New

Hi there everyone! Recently, I have fallen in love with programming with Elixir and have been having so much fun with it. I have been do...
New

"In other courses, I just learned how to use Phoenix, GenServer, and Supervisor like magic. Here I learned the foundations, how those com...
New

Classroom-tested by tens of thousands of students, this new edition of the bestselling intro to programming book is for anyone who wants ...
New I really need developers to help create my messaging platform but I'm not sure how much they want etc. I've never hired anyone before
New

If you are experiencing Rails console using 100% CPU on your dev machine, then updating your development and test gems might fix the issu...
New

Miki Tebeka @tebeka This book contains 30 simple Python programs and will challenge your understanding of Python. The Python programming...
New

Which server-side languages are you most interested in right now? Anything new or relatively new that's caught your eye? Maybe an older l...
New
Enter our giveaways!
Our Community
Devtalk Sponsors
Get money off!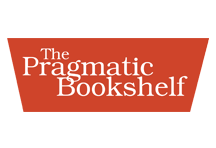 The Pragmatic Bookshelf
35% off any eBook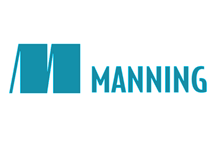 Manning Publications
35% off any item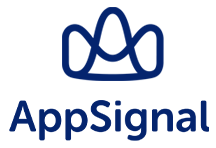 AppSignal
10% off your first year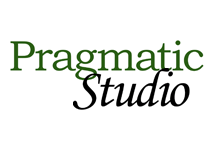 The Pragmatic Studio
20% off any course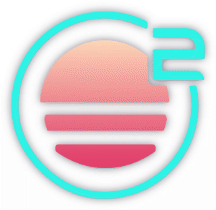 Onivim
20% off a lifetime licence
Simply use coupon code "devtalk.com" at checkout. Where applicable this coupon can be used for an many items and as many times as you like! See the full details here.
Filter by:
Devtalk Sponsors