September 03, 2020
A new Ruby blog post/annoucement has been posted! Get the full details here: https://www.ruby-lang.org/en/news/2020/07/16/fukuoka-ruby-award-2021/
HOT IN Ruby THIS WEEK!

The next step in the evolution of user interfaces is here. Chatbots let your users interact with your service in their own natural langua...
Custom Exception Handling in Ruby. Exceptions are special types of objects in Ruby that allow you to handle errors in your code. Use Rub...
HOT IN Ruby THIS MONTH!
Following on an old discussion I started on Elixir Forum here, I finally made my mind to learn Ruby on Rails in addition to Elixir/Phoen...
A new Ruby blog post/annoucement has been posted! Get the full details here: https://www.ruby-lang.org/en/news/2020/07/16/fukuoka-ruby-...
HOT IN Ruby THIS YEAR!

Yes? No? If yes, how/in what way?

Algorithms and data structures are much more than abstract concepts. Mastering them enables you to write code that runs faster and more e...

Dig under the surface and explore Ruby's most advanced feature: a collection of techniques and tricks known as metaprogramming. Pao...

RSpec has been downloaded more than 80 million times and has inspired countless test frameworks in other languages. Myron Marston @m...

For this new edition of the best-selling Learn to Program, Chris Pine has taken a good thing and made it even better. First, he used the ...

Hi everyone! Property-based testing is amazing: You specify what types of input values you expect and what kinds of properties are expec...

Hello! It's Jay Wengrow, author of A Common-Sense Guide to Data Structures and Algorithms. My book now has a supplemental website, where ...

Ruby on Rails helps you produce high-quality, beautiful-looking web applications quickly—you concentrate on creating the application, and...

It's hard to have a Rails application without integrating some client-side logic. But client-side coding tools, and the Rails tools for i...

Ruby, Io, Prolog, Scala, Erlang, Clojure, Haskell. With Seven Languages in Seven Weeks, by Bruce A. Tate, you'll go beyond the syntax—and...

At times Rails can feel magical. That's part of what makes it so productive and powerful. But until you understand the "magic", trying to...

Crystal is for Ruby programmers who want more performance and developers who enjoy working in a high-level scripting environment. It comb...

Docker does for DevOps what Rails did for web development---it gives you a new set of superpowers. Eliminate "works on my machine" woes a...

A book on mazes? Seriously? Yes! Because it's fun. Remember when programming used to be fun? Explore a dozen algorithms for generating th...

Learn Rails the way the Rails core team recommends it, along with thousands who have used this classic tutorial. If you're new to Rails, ...

Would you like to go from first idea to working code much, much faster? Do you currently spend more time satisfying the compiler instead ...

The rapid evolution of web apps demands innovative solutions: this survey of frameworks and their unique perspectives will inspire you an...

From the end of March of the last year, the support of the Ruby 2.4 series was in the security maintenance phase. Now, after one year has...

Does your Rails code suffer from bloat, brittleness, or inaccuracy? Cure these problems with the regular application of test-driven devel...
Ruby
Classification:
Programming Language
"A dynamic, object orientated programming language with a focus on simplicity and productivity."
Ruby on GitHub
Stars: 17,312 Watchers: 1,197 Open Issues: 222 Last push: 4 hours ago
Featured Ruby Book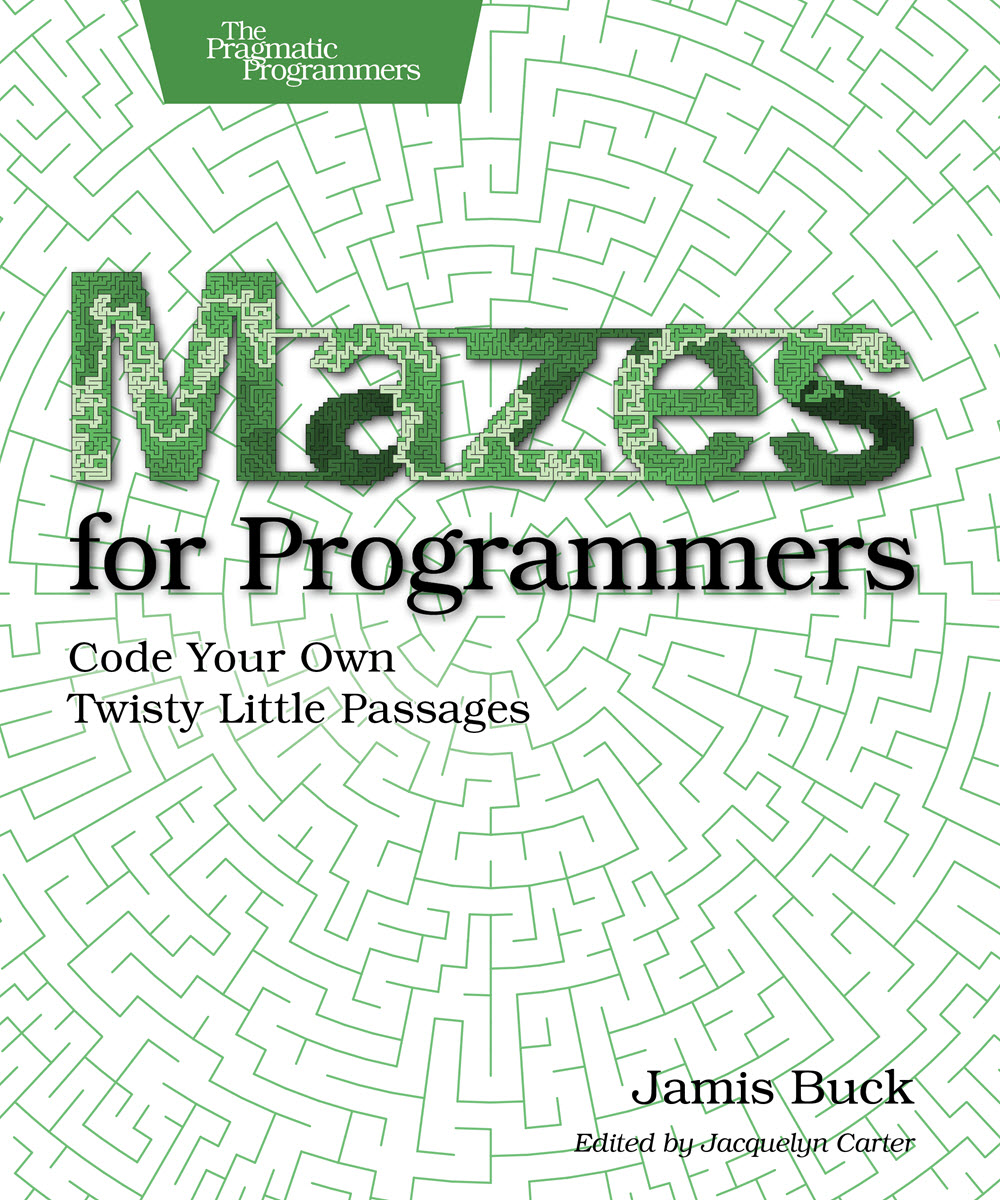 Latest Ruby Learning Resources
Backend Learning Resources
Backend Learning Resources
Backend Learning Resources
Backend Learning Resources
Backend Learning Resources
General Learning Resources
Backend Learning Resources
Latest Threads
Ruby Events (WIP)
64 days remaining
Las Vegas
June 13, 2020
183 days remaining
Rio de Janeiro
October 15, 2020
289 days remaining
Chicago
Feb 25, 2021
Get money off!
The Pragmatic Bookshelf
35% off any eBook
Manning Publications
35% off any item
AppSignal
10% off your first year
The Pragmatic Studio
20% off any course
Simply use coupon code "devtalk.com" at checkout. Where applicable this coupon can be used for an many items and as many times as you like! See the full details here.
Devtalk Sponsors