August 28, 2020
Scala v2.12.12 has been released. Link: https://github.com/scala/scala/releases/tag/v2.12.12
HOT IN Scala THIS WEEK!
Maybe don't write off Scala just yet. As programmers, we care about what programming languages other programmers are using. Scala shows ...
HOT IN Scala THIS MONTH!
Scala v2.12.12 has been released. Link: https://github.com/scala/scala/releases/tag/v2.12.12
HOT IN Scala THIS YEAR!

Yes? No? If yes, how/in what way?

Functional languages have their own patterns that enable you to solve problems with less code than object-oriented programming alone. Thi...

Ruby, Io, Prolog, Scala, Erlang, Clojure, Haskell. With Seven Languages in Seven Weeks, by Bruce A. Tate, you'll go beyond the syntax—and...

Access the power of bare-metal systems programming with Scala Native. Compile Scala code down to native machine instructions; seamlessly ...

Our industry is moving toward functional programming, but your object-oriented experience is still valuable. Scala combines the power of ...
Scala
Classification:
Multi Paradigm Language
"Scala combines object-oriented and functional programming in one concise, high-level language."
Scala on GitHub
Stars: 12,900 Watchers: 799 Open Issues: 93 Last push: 1 day ago
Featured Scala Book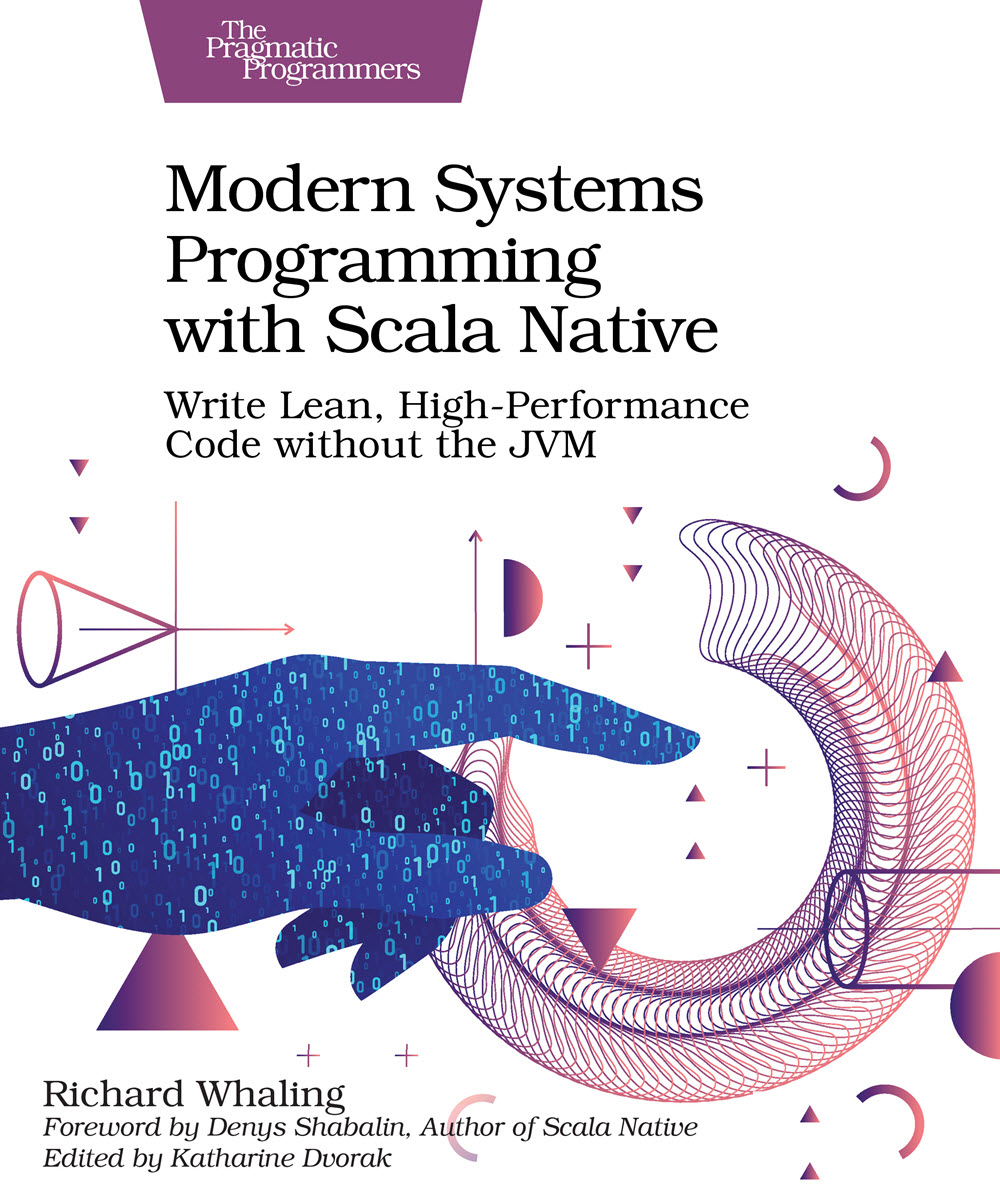 Latest Scala Learning Resources
Backend Learning Resources
Backend Learning Resources
Backend Learning Resources
Backend Learning Resources
Latest Threads
Scala Events (WIP)
64 days remaining
Las Vegas
June 13, 2020
183 days remaining
Rio de Janeiro
October 15, 2020
289 days remaining
Chicago
Feb 25, 2021
Get money off!
The Pragmatic Bookshelf
35% off any eBook
Manning Publications
35% off any item
AppSignal
10% off your first year
The Pragmatic Studio
20% off any course
Simply use coupon code "devtalk.com" at checkout. Where applicable this coupon can be used for an many items and as many times as you like! See the full details here.
Devtalk Sponsors
Filter by Type:
Devtalk Sponsors