August 28, 2020
Phoenix v1.5.3 has been released. Link: https://github.com/phoenixframework/phoenix/releases/tag/v1.5.3
HOT IN Phoenix THIS WEEK!
HOT IN Phoenix THIS MONTH!

Let's get real. As in really knowing—clearly and practically—what's up with Phoenix LiveView. What is it? How does it work? What can I ...
Following on an old discussion I started on Elixir Forum here, I finally made my mind to learn Ruby on Rails in addition to Elixir/Phoen...

I made a screencast exploring how to use Phx.Gen.Auth to handle authentication.
Phoenix v1.5.3 has been released. Link: https://github.com/phoenixframework/phoenix/releases/tag/v1.5.3
HOT IN Phoenix THIS YEAR!

Lots of cool stuff in this release! This release brings a number of exciting features, including integration with the new Phoenix LiveD...

Real-time applications come with real challenges—persistent connections, multi-server deployment, and strict performance requirements are...

Don't accept the compromise between fast and beautiful: you can have it all. Phoenix creator Chris McCord, Elixir creator José Valim, and...
Phoenix
Classification:
Web Framework
"Peace-of-mind from prototype to production. Build rich, interactive web applications quickly, with less code and fewer moving parts."
Phoenix on GitHub
Stars: 15,661 Watchers: 634 Open Issues: 32 Last push: 10 hours ago
Featured Phoenix Book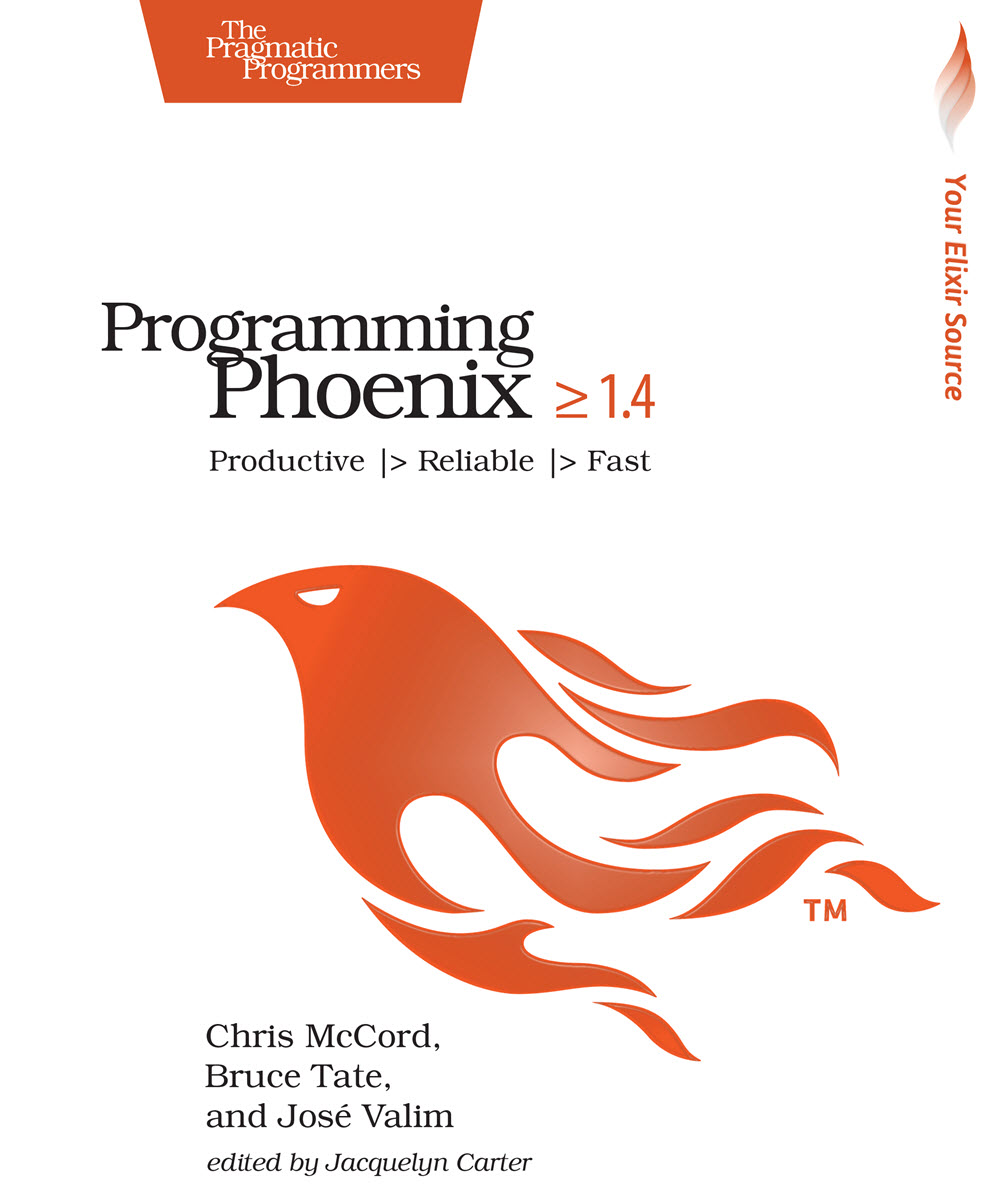 Latest Phoenix Learning Resources
Backend Learning Resources
Frontend Learning Resources
Backend Learning Resources
Backend Learning Resources
Latest Threads
Phoenix Events (WIP)
64 days remaining
Las Vegas
June 13, 2020
183 days remaining
Rio de Janeiro
October 15, 2020
289 days remaining
Chicago
Feb 25, 2021
Get money off!
The Pragmatic Bookshelf
35% off any eBook
Manning Publications
35% off any item
AppSignal
10% off your first year
The Pragmatic Studio
20% off any course
Simply use coupon code "devtalk.com" at checkout. Where applicable this coupon can be used for an many items and as many times as you like! See the full details here.
Devtalk Sponsors