HOT IN Java THIS WEEK!
HOT IN Java THIS MONTH!
HOT IN Java THIS YEAR!

Improve your coding skills by comparing your code to that of expert programmers, and write code that's clean, concise, and to the point. ...

Teams working on the JVM can now say goodbye forever to misunderstood requirements, tedious manual acceptance tests, and out-of-date docu...

Kevin Brothaler edited by Susannah Davidson Pfalzer This book will teach you everything you need to know to create compelling graphics o...

Lambda expressions are lightweight, highly concise anonymous methods backed by functional interfaces in Java 8. You can use them to leap ...

Programming Concurrency on the JVM is the first book to show you three prominent concurrency styles: the synchronization model of the JDK...

The Pragmatic Programmers classic is back! Freshly updated for modern software development, _Pragmatic Unit Testing in Java 8 With JUnit_...

You don't have to leave the rich Java Platform to take advantage of Groovy. Groovy preserves Java's semantics and extends the JDK, so pro...
Java
Classification:
Programming Language
"Java is a general-purpose programming language that is class-based and object-oriented."
Featured Java Book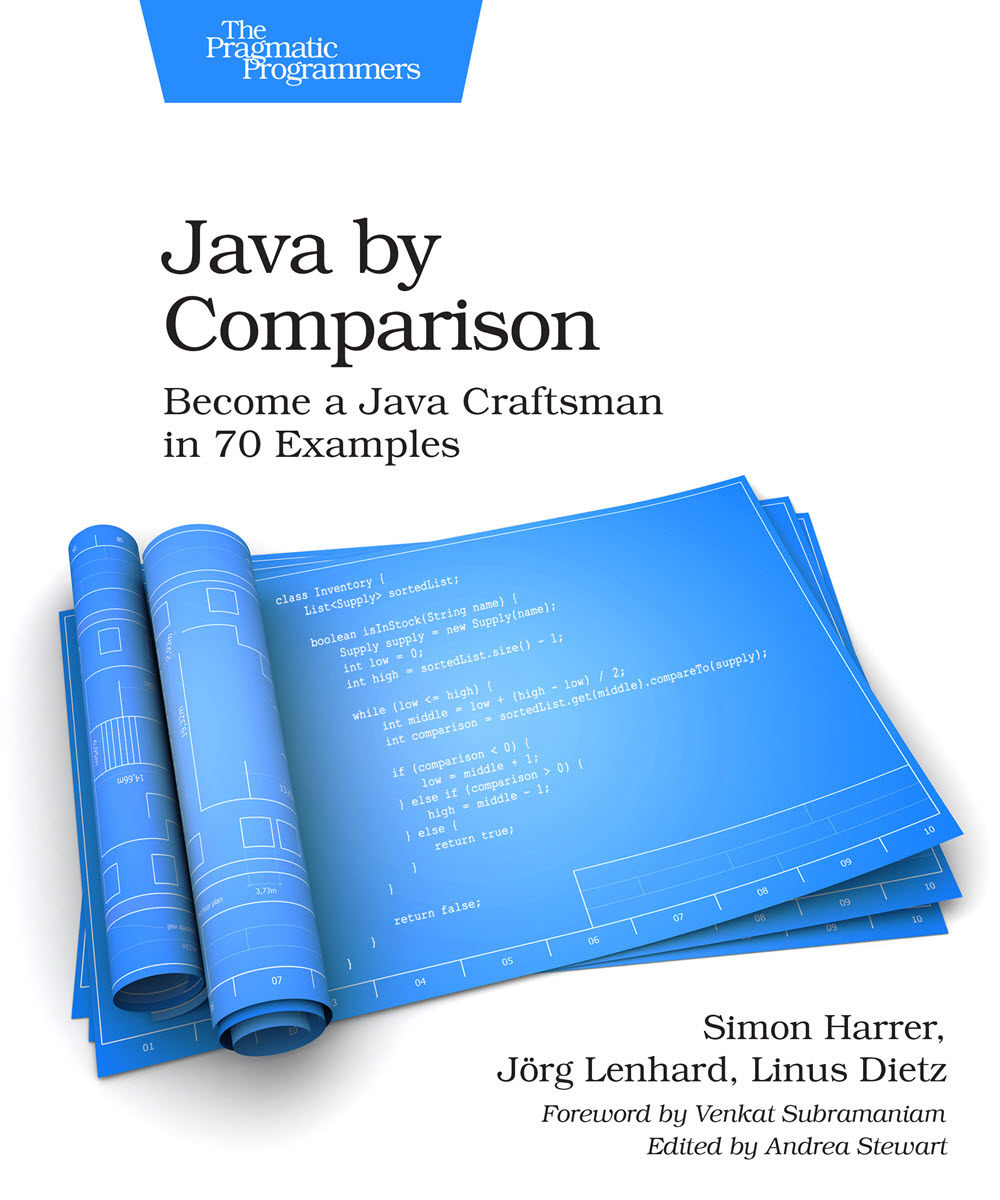 Latest Java Learning Resources
Backend Learning Resources
Android Learning Resources
Backend Learning Resources
Backend Learning Resources
General Learning Resources
General Learning Resources
Backend Learning Resources
Latest Threads
Java Events (WIP)
64 days remaining
Las Vegas
June 13, 2020
183 days remaining
Rio de Janeiro
October 15, 2020
289 days remaining
Chicago
Feb 25, 2021
Get money off!
The Pragmatic Bookshelf
35% off any eBook
Manning Publications
35% off any item
AppSignal
10% off your first year
The Pragmatic Studio
20% off any course
Simply use coupon code "devtalk.com" at checkout. Where applicable this coupon can be used for an many items and as many times as you like! See the full details here.
Devtalk Sponsors