August 28, 2020
Erlang OTP-23.0 has been released. Link: https://github.com/erlang/otp/releases/tag/OTP-23.0
HOT IN Erlang THIS WEEK!
Why, if your answer is yes?

Talk by @alavrik Slides/PDF here: Scaling Erlang Developer Experience at WhatsApp [pdf]
HOT IN Erlang THIS MONTH!

Currently a hot topic in the BEAM world, let's start a thread for it (as suggested by @crowdhailer here) What are your current thought...
Wren is a small, fast, class-based concurrent scripting language. Think Smalltalk in a Lua-sized package with a dash of Erlang and wrapp...
Erlang OTP-23.0 has been released. Link: https://github.com/erlang/otp/releases/tag/OTP-23.0
HOT IN Erlang THIS YEAR!

Another BEAM language… The Hamler Programming Language Hamler is a strongly-typed language with compile-time typechecking and built-in...

Yes? No? If yes, how/in what way?
Greetings from Membrane Framework team! Check out our case study based on our latest projects at Software Mansion. https://blog.swmansi...

Ruby, Io, Prolog, Scala, Erlang, Clojure, Haskell. With Seven Languages in Seven Weeks, by Bruce A. Tate, you'll go beyond the syntax—and...

Property-based testing helps you create better, more solid tests with little code. Use the PropEr framework in both Erlang and Elixir, to...

Using Erlang, you'll be surprised at how easy it becomes to deal with parallel problems, and how much faster and more efficiently your pr...

The rapid evolution of web apps demands innovative solutions: this survey of frameworks and their unique perspectives will inspire you an...
Erlang
Classification:
Programming Language
"Erlang is used to build massively scalable soft real-time systems with requirements on high availability."
Erlang on GitHub
Stars: 8,622 Watchers: 585 Open Issues: 53 Last push: 1 day ago
Featured Erlang Book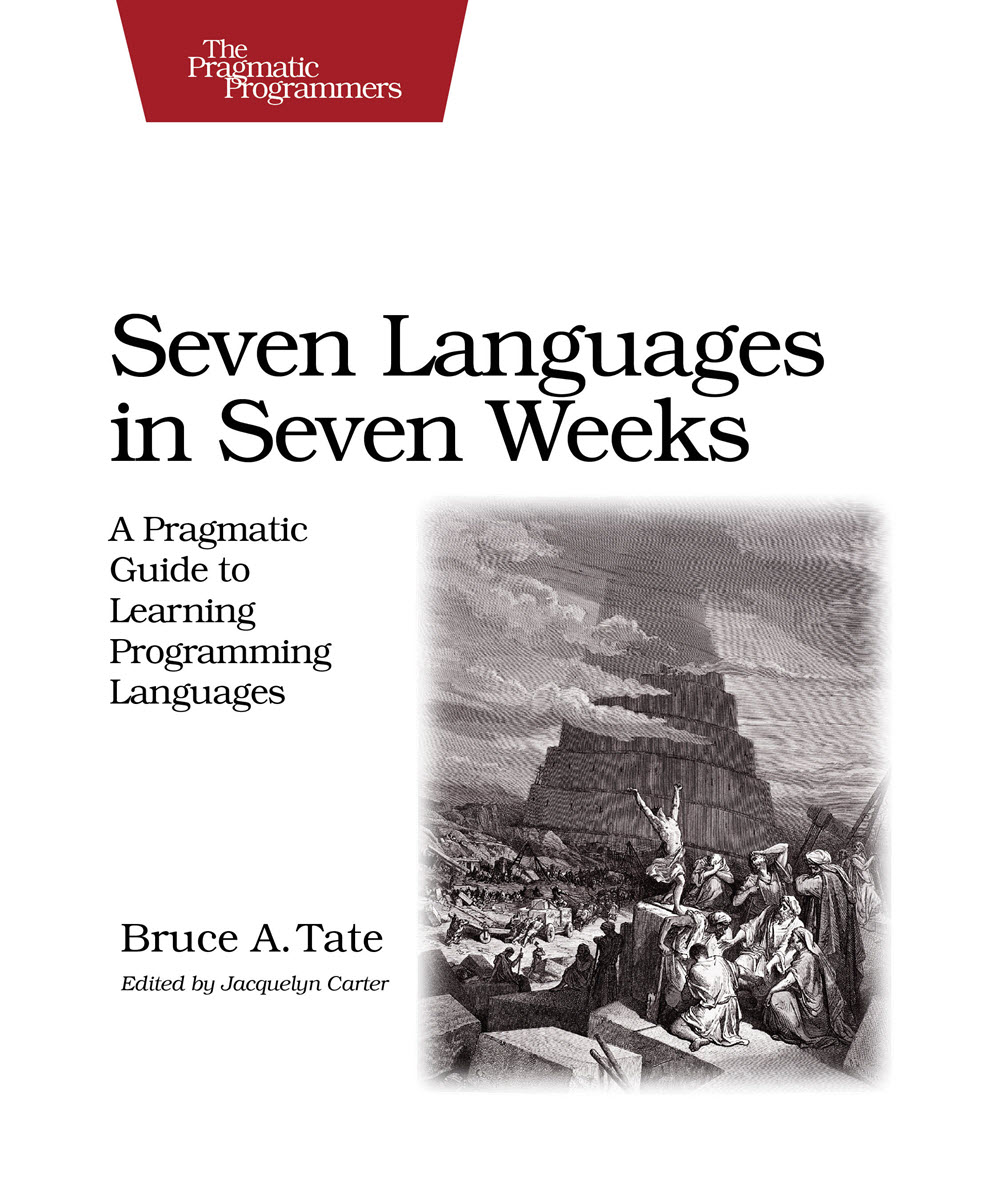 Latest Erlang Learning Resources
Backend Learning Resources
Backend Learning Resources
Backend Learning Resources
Backend Learning Resources
Latest Threads
Erlang Events (WIP)
64 days remaining
Las Vegas
June 13, 2020
183 days remaining
Rio de Janeiro
October 15, 2020
289 days remaining
Chicago
Feb 25, 2021
Get money off!
The Pragmatic Bookshelf
35% off any eBook
Manning Publications
35% off any item
AppSignal
10% off your first year
The Pragmatic Studio
20% off any course
Simply use coupon code "devtalk.com" at checkout. Where applicable this coupon can be used for an many items and as many times as you like! See the full details here.
Devtalk Sponsors