Latest

Faster CRC32 on the Apple M1. CRC32 is a checksum first proposed in 1961, and now used in a wide variety of performance sensitive contex...
New

Rising temperatures erode human sleep globally. In a global-scale natural experiment featuring over 10 billion minute-level sleep obser...
New

This Image Does Not Exist. Test your ability to tell if an image is human or computer generated.
New

Evaluating FreeBSD CURRENT for Production Use. This article covers how running FreeBSD CURRENT can help you understand changes that are ...
New

The balance has shifted away from SPAs. There's a feeling in the air. A zeitgeist. SPAs are no longer the cool kids they once were 10 ye...
New
This Week's Hottest

iFixit CEO Kyle Wiens sits down with Ars to discuss the fight for the right to repair.
New

Gophie — Open Source Gopher Browser. Gophie is the Open Source Gopher browser for Windows, macOS, Linux and many more operating systems ...
New

GitHub - ggerganov/kbd-audio: :microphone::keyboard: Acoustic keyboard eavesdropping. :microphone::keyboard: Acoustic keyboard eavesdrop...
New

Shopify Invests in Research for Ruby at Scale. Shopify is investing on Ruby on Rails at scale by funding high-profile academics to focus...
New

The importance of designing accessibility in software from the ground up has only been emphasized by the pandemic, and as a consequence F...
New

GitHub - nathants/libaws: a simpler infrastructure as code specification. a simpler infrastructure as code specification. Contribute to ...
New

The UK, US, Australia and New Zealand have also barred the Chinese telecoms equipment makers.
New

'Extortion': Why Web3 is making a lot of software developers angry. Venture capitalists and entrepreneurs say Web3 will be a decentralis...
New

The Conti cartel, which is thought to be run from Russia, has upped its ransom demand to $20m (£16m).
New

Breaking down Sony's confusing messaging with easy-to-digest tables and lists.
New
This Month's Hottest

What a better Rust would look like. The Hare programming language was announced a few days ago, and, at first glance, its syntax looks s...
New

This book provides a broad introduction to algorithms for decision making under uncertainty. We cover a wide variety of topics related to...
New

GraphQL is a Trap?. This twitter thread blew up on twitter yesterday and I thought I'd go over some of the author's points in a longer f...
New

GitHub - WhatsApp/waraft: An Erlang implementation of RAFT from WhatsApp. An Erlang implementation of RAFT from WhatsApp. Contribute to ...
New

Google gives Europe a 'reject all' button for tracking cookies after fines from watchdogs. Europe gets the option to "reject all" of Goo...
New

This is what we've been doing in our last HackWeek at NextRoll with @maco and @pablocostass Now you can add typespecs to your modules us...
New

WebAssembly (wasm) allows code written in languages other than JavaScript to run on browsers. If you haven't been paying attention, all t...
New

Why isn't there a decent file format for tabular data?. Tabular data is everywhere. I support reading and writing tabular data in variou...
New

Moving a macOS window by clicking anywhere on it (like on Linux). Today I learned that since macOS High Sierra onwards you can move a wi...
New

Rust is hard, yes, but does it matter? - Julio Merino (jmmv.dev). Rust is infamous for having a steep learning curve. The borrow checker...
New

The Curse of Systems Thinkers (Part 1). Somewhere between 15 and 20 years ago, I worked for a company. It was a very prestigious company...
New

Ruby 3.1's incompatible changes to its YAML module (Psych 4). Ruby made its YAML interpreter more secure by default at the cost of backw...
New

pzuraq | Four Eras of JavaScript Frameworks. A blog about (mostly) computery things
New

Earn $200K by fuzzing for a weekend: Part 1. By applying well-known fuzzing techniques to a popular target, I found several bugs that in...
New
This Year's Hottest

Hello everyone! This thread is to tell you about what authors from The Pragmatic Bookshelf are writing on Medium.
New

Saw this on TikTok of all places! :lol: Anyone heard of them before? Lite:
New

Hi folks, I don't know if I saw this here but, here's a new programming language, called Roc Reminds me a bit of Elm and thus Haskell. ...
New

A few weeks ago I started using Warp a terminal written in rust. Though in it's current state of development there are a few caveats (tab...
New

If you get Can't find emacs in your PATH when trying to install Doom Emacs on your Mac you… just… need to install Emacs first! :lol: ...
New

I just switched jobs to tech lead with a small team of about 6 other developer. This is my first tech lead job. What do I need to know? A...
New

Here's the story how one of the world's first production deployments of LiveView came to be - and how trying to improve it almost caused ...
New

Maybe it's just my experience, but Object-Oriented Programming seems like a default, most common paradigm of software engineering. The on...
New

I think for now VsCode is getting very much goody at developer side, even thou sublime text 4 is faster . But if Onivim take these two an...
New

GitHub - hlissner/doom-emacs: An Emacs framework for the stubborn martian hacker. An Emacs framework for the stubborn martian hacker - G...
New

This is going to come across as a rant, so I'll do my best to refrain from blaming any one project or source and just make a generalized ...
New

I am thinking in buying one as the second monitor for my Thinkpad while I am travelling: Anyone has experience in using on...
New

Hi, it's Takuya. I use Neovim to develop my app called Inkdrop. Recently, I've got some updates for my Neovim setup since I've published ...
New

Rails is not written in Ruby. I'm born and raised in Kraków, a beautiful city in Poland, maybe you've heard about it, maybe you've even ...
New

In recent months I use Go for the implementation of Proof of Concept in my leisure time, partly to study of Go programming language itsel...
New
Hottest Threads From The Last Three Years

I ended up cancelling my Moonlander order as I think it's just going to be a bit too bulky for me. I think the Planck and the Preonic (o...
New

Reading something? Working on something? Planning something? Changing jobs even!? If you're up for sharing, please let us know what you'...
New

Bought the Moonlander mechanical keyboard. Cherry Brown MX switches. Arms and wrists have been hurting enough that it's time I did someth...
New

I've been hearing quite a lot of comments relating to the sound of a keyboard, with one of the most desirable of these called 'thock', he...
New

There's a whole world of custom keycaps out there that I didn't know existed! Check out all of our Keycaps threads here: https://forum....
New

Hello Devtalk World! Please let us know a little about who you are and where you're from :nerd_face:
New

If it's a mechanical keyboard, which switches do you have? Would you recommend it? Why? What will your next keyboard be? Pics always w...
New

No chair. I have a standing desk. This post was split into a dedicated thread from our thread about chairs :slight_smile:
New

Please tell us what is your preferred monitor setup for programming(not gaming) and why you have chosen it. Does your monitor have eye p...
New

This looks like a stunning keycap set :orange_heart: A LEGENDARY KEYBOARD LIVES ON When you bought an Apple Macintosh computer in the e...
New

poll poll Be sure to check out @Dusty's article posted here: https://forum.devtalk.com/t/an-introduction-to-alternative-keyboard-layouts...
New

Thanks to @foxtrottwist's and @Tomas's posts in this thread: Poll: Which code editor do you use? I bought Onivim! :nerd_face: ...
New

We have a thread about the keyboards we have, but what about nice keyboards we come across that we want? If you have seen any that look n...
New

Do the test and post your score :nerd_face: :keyboard: https://monkeytype.com If possible, please add info such as the keyboard you're...
New
Our Community
Latest Jobs
General Dev Jobs
April 23, 2020
General Dev Jobs
November 05, 2021
General Dev Jobs
January 05, 2022
Devtalk Sponsors
Get money off!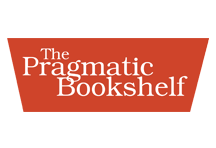 The Pragmatic Bookshelf
35% off any eBook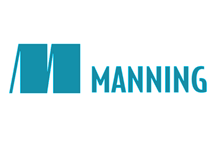 Manning Publications
35% off any item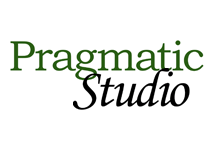 The Pragmatic Studio
20% off any course
Simply use coupon code "devtalk.com" at checkout. Where applicable this coupon can be used for an many items and as many times as you like!
Devtalk Supports Global Peace
Filter by:
Devtalk Sponsors