Latest

Angry Miao replaces bulky arrow buttons with a 2×0.5-inch capacitive touchpad.
New

Businesses with sales at stake are pushing back on Google's emissions estimates.
New

Janus' Simulators. This post isn't exactly about AI, but bear with me
New

An Ideal CI/CD System. A good CI/CD system means developer productivity. What an ideal CI/CD system looks like today. Serverless – A C...
New

Apple enhances maps, search, and online advertising on iOS to challenge rival Android.
New
This Week's Hottest

GitHub Sponsors will stop supporting PayPal | GitHub Changelog. GitHub Sponsors will stop supporting PayPal
New

I have always used antique keyboards like Cherry MX 1800 or Cherry MX 8100 and almost always have modified the switches in some way, like...
New

ChatGPT in an iOS Shortcut — Worlds Smartest HomeKit Voice Assistant. Ever since I tried ChatGPT and GPT-3, everything else feels painfu...
New

An Overview Of Ruby on Rails 7.1 Features. Part III… A detailed overview of some of the features coming to Rails 7.1. Part 3/3.
New

Did users change their Wi-Fi password, or did they see the nature of IoT privacy?
New

GitHub - DovAmir/awesome-design-patterns: A curated list of software and architecture related design patterns… A curated list of softwar...
New

Is Apple checking images we view in the Finder?. Can it be true that Apple is sent information about every image we browse in the Finder...
New

Google Calls In Help From Larry Page and Sergey Brin for A.I. Fight. A rival chatbot has shaken Google out of its routine, with the foun...
New

What is a Scamp?. Scamp is a self-contained Forth computer that you can use as the computing engine for your projects. It's easy to inte...
New

The Page With No Code. View Source shows nothing, but the page has content. The Page With No Code is the kind of puzzle that makes web d...
New
This Month's Hottest

Apple's Tim Cook to take 50% pay hit after shareholder feedback. 'Target compensation' for CEO down from $99.4m in 2022 to an expected $...
New

A Framework for Prioritizing Tech Debt. Leverage is a powerful tool that applies to many things, including the code we write. However, t...
New

GitHub - lucidrains/PaLM-rlhf-pytorch: Implementation of RLHF (Reinforcement Learning with Human Feedback) on top of the PaLM architectur...
New

Large Language Models like ChatGPT say The Darnedest Things. The Errors They MakeWhy We Need to Document Them, and What We Have Decided ...
New

Stable Diffusion litigation · Joseph Saveri Law Firm & Matthew Butterick. Stable Diffusion litigation
New

I've realized I'm a bad software Developer. I am a bad software developer, and this is my life.
New

'The end': Rackspace founder says company's demise is coming. Other former Rackers aren't so sure… As the company's culture has eroded, ...
New

As Microsoft eyes $10B investment, it's unclear what products can be built on the tech.
New

Exposure of email addresses puts pseudonymous users of the social network at risk.
New

Love Rust? Then OCaml's New Eio Library is for You. We've come to expect a lot from the programming languages we use. We want the memory...
New

Draw a Perfect Circle :o::100:. How good are your circle drawing skills?
New

Why I'm still using Python. 16 years and counting…
New

Learning Rust in 2023: A Call For Discussion. Rust has a steep learning curve. Once you're fully immersed in it, as with any skill, it ...
New

:gem: Ruby 3.2.0 Is From Another Dimension. I don't know what you were doing on 25th of December 2022. I was eating pierogis, while Ruby...
New

Faster MySQL with HTTP/3. In this article, we explore how our HTTP/3 API compares to the latency of a traditional MySQL client.
New
This Year's Hottest

If you get Can't find emacs in your PATH when trying to install Doom Emacs on your Mac you… just… need to install Emacs first! :lol: ...
New

The overengineered Solution to my Pigeon Problem. TL;DR: I built a wifi-equipped water gun to shoot the pigeons on my balcony, controlle...
New

GitHub - hlissner/doom-emacs: An Emacs framework for the stubborn martian hacker. An Emacs framework for the stubborn martian hacker - G...
New

Rails is not written in Ruby. I'm born and raised in Kraków, a beautiful city in Poland, maybe you've heard about it, maybe you've even ...
New

I've been watching Prag Dave's Elixir course and I noticed he uses tree: Tree is a recursive directory listing program that produces a ...
New

ABSTRACT In lieu of a traditional , I've tried to distill the essence of the talk into a collection of maxims: All programmers are API...
New

…or, "why make programming even harder?" Learning functional programming is an opportunity to discover a new way to represent programs, t...
New

To build a web application you need to make architecture decisions across a range of topics. The beauty of Ruby on Rails or Django is tha...
New

Yet another rust-made text editor, though I'm really liking the looks of how this one works!
New

This was interesting: He's definitely more of an Emacs fan (which is fine) and the thing I found interesting is how you wo...
New

The File System Access API with Origin Private File System. WebKit supports new API that makes it possible for web apps to create, open,...
New

With 100% less blockchain. I went searching for a lightweight immutable database that could be audited and ran into this. I guess this ...
New

A modern open source code editor in Rust Native GUI and Rust powered performance, we as developers know what you need for an essential to...
New

Anyone seen Neovide? Looks pretty neat! This is a simple graphical user interface for Neovim (an aggressively refactored and updated Vi...
New

This might be my next keyboard (the down arrow on my Apple Magic Keyboard has stopped working :icon_rolleyes:) ...
New
Hottest Threads From The Last Three Years

I ended up cancelling my Moonlander order as I think it's just going to be a bit too bulky for me. I think the Planck and the Preonic (o...
New

Reading something? Working on something? Planning something? Changing jobs even!? If you're up for sharing, please let us know what you'...
New

Bought the Moonlander mechanical keyboard. Cherry Brown MX switches. Arms and wrists have been hurting enough that it's time I did someth...
New

Hello everyone! This thread is to tell you about what authors from The Pragmatic Bookshelf are writing on Medium.
New

I've been hearing quite a lot of comments relating to the sound of a keyboard, with one of the most desirable of these called 'thock', he...
New

There's a whole world of custom keycaps out there that I didn't know existed! Check out all of our Keycaps threads here: https://forum....
New

No chair. I have a standing desk. This post was split into a dedicated thread from our thread about chairs :slight_smile:
New

Please tell us what is your preferred monitor setup for programming(not gaming) and why you have chosen it. Does your monitor have eye p...
New

If it's a mechanical keyboard, which switches do you have? Would you recommend it? Why? What will your next keyboard be? Pics always w...
New

Hello Devtalk World! Please let us know a little about who you are and where you're from :nerd_face:
New

poll poll Be sure to check out @Dusty's article posted here: https://forum.devtalk.com/t/an-introduction-to-alternative-keyboard-layouts...
New

Do the test and post your score :nerd_face: :keyboard: https://monkeytype.com If possible, please add info such as the keyboard you're...
New

This looks like a stunning keycap set :orange_heart: A LEGENDARY KEYBOARD LIVES ON When you bought an Apple Macintosh computer in the e...
New

A few weeks ago I started using Warp a terminal written in rust. Though in it's current state of development there are a few caveats (tab...
New
Our Community
Latest Jobs
General Dev Jobs
April 23, 2020
General Dev Jobs
November 05, 2021
General Dev Jobs
January 05, 2022
Devtalk Sponsors
Get money off!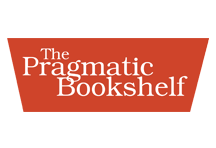 The Pragmatic Bookshelf
35% off any eBook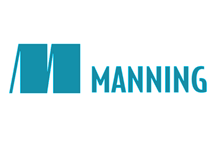 Manning Publications
35% off any item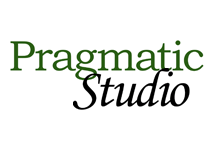 The Pragmatic Studio
20% off any course
Simply use coupon code "devtalk.com" at checkout. Where applicable this coupon can be used for an many items and as many times as you like!
Devtalk Supports Global Peace
Filter by:
Devtalk Sponsors