Latest

I know that the topic of microservices has been discussed over and over again, just wanted to add my two cents to the pile, based on my e...
New

How to have a Neovim configuration compatible with Vim. So you can have your cake and eat it too. Read in full here: This thread wa...
New

Software development pushes us to get better as people. Have you ever been on a really good software team? There's this feeling of conne...
New

Announcing GitHub Copilot Labs · Discussion #8308 · github/feedback. Greetings! You may have noticed some cool new functionality in rece...
New

I am thinking about getting a fitness tracker of some kind (probably one from Garmin). Have any of you developed your own widgets, watchf...
New
This Week's Hottest

JetBrains Fleet: The Next-Generation IDE by JetBrains. Built from scratch, based on 20 years of experience developing IDEs. Fleet uses t...
New

The Toit language is now open source. The Toit programming language and implementation are now free, open source, and available through ...
New

A dependently-typed language intended to make provably correct code possible for working software engineers.
New
Not trying to add more mess here but, reddit has ELI5 but i wanted to know if it's okay to ask Elixir-specific (or outside of it) in a si...
New

Advantages of Functional Programming. Here in Typeable, we use Haskell as the main development language and we would like to share our o...
New

I have no idea what I'm doing. A few days ago, David Heinemeier Hansson (who generally goes by DHH) wrote a blog post titled Programmers...
New

GitHub - WheretIB/nullc: Fast C-like programming language with advanced features. Fast C-like programming language with advanced feature...
New

Apple sues NSO Group to curb the abuse of state-sponsored spyware. Apple today filed a lawsuit against NSO Group to hold it accountable ...
New

I am thinking about getting a fitness tracker of some kind (probably one from Garmin). Have any of you developed your own widgets, watchf...
New

Acquisition gives Tile access to more funds, users. Read in full here: This thread was posted by one of our members via one of our n...
New
This Month's Hottest

Hi folks, I don't know if I saw this here but, here's a new programming language, called Roc Reminds me a bit of Elm and thus Haskell. ...
New

A few weeks ago I started using Warp a terminal written in rust. Though in it's current state of development there are a few caveats (tab...
New

Rust Is The Future of JavaScript Infrastructure – Lee Robinson. Why is Rust being used to replace parts of the JavaScript web ecosystem ...
New

Launching Fig I am excited to announce that, as of today, Fig is generally available to the public for download. With our public launch...
New

Happy Birthday to the @PragmaticStudio they're 16 years old! The @PragmaticBookshelf are also running an early Black Friday Sale wit...
New

I published this post yesterday and thought that this community might appreciate it: To save you a click, here are the bulk of the adv...
New

Selecting a programming language can be a form of premature optimization. Have you ever been told that Python couldn't be used for a pro...
New

I've been thinking recently about what the future for scripting languages could look like. We've had a good run with Python, JavaScript, ...
New

I use Mint, I've heard for YNAB but surely there are open source/more developer friendly approaches? I've considered using Ledger but als...
New

Ruby vs Python comes down to the for loop. Contrasting how each language handles iteration helps understand how to work effectively in e...
New

Hamilton teen embroiled in FBI probe, fingered in $46-million cryptocurrency theft from rich and 'goofy' Bitcoin pioneer. In 2020 the eq...
New

codeamigo. Byte-sized interactive coding tutorials Read in full here: This thread was posted by one of our members via one of our n...
New

System76 is building a new Linux desktop in Rust. 'There are things we'd like to do that we can't simply achieve through extensions in G...
New

UPDATE: Pfizer's oral COVID-19 antiviral cuts hospitalization, death by 85%, sending team barreling to FDA. Pfizer's oral COVID-19 antiv...
New
This Year's Hottest

This looks like a stunning keycap set A LEGENDARY KEYBOARD LIVES ON When you bought an Apple Macintosh computer in the early 1990s, yo...
New

Hello everyone! This thread is to tell you about what authors from The Pragmatic Bookshelf are writing on Medium.
New

Do the test and post your score :keyboard: https://monkeytype.com If possible, please add info such as the keyboard you're using, the...
New

Hello content creators! Happy new year. What tech topics do you think will be the focus of 2021? My vote for one topic is ethics in tech...
New

What shell(s) do you use, why do you use them, and how do you have them configured? Note, this is about shell's, not terminals, terminal...
New

Not sure if following fits exactly this thread, or if we should have a hobby thread… For many years I'm designing and building model air...
New

Please share your favourite Vim tips here
New

Someone where use Doom Emacs right now? I like to starting this topic to discuss it and learn a little bit more, not just only the emacs ...
New

Billed as the ultimate rating of modern programming languages yet Python and Rust only gets two stars but good news for erlang-elixir fa...
New

Do you think it's worth worrying about? Do you think it's going to be an even bigger issue in future? If so what can the teams of smaller...
New

PragProg is having a crazy-good book sale right now . Get 50% off the following Web-related titles with coupon code ModernWeb2021 on htt...
New

Craft your dream role at work by guiding your manager to take your priorities into account when making decisions. Ken Kousen @kenk...
New

Things like smart speakers (such Amazon Alexa), smart TVs or other devices with built in microphones, cameras or with other features that...
New

Saw this on TikTok of all places! Anyone heard of them before? Lite:
New

Which keyboard switches do you use/like?
New
Hottest Threads From The Last Three Years

I ended up cancelling my Moonlander order as I think it's just going to be a bit too bulky for me. I think the Planck and the Preonic (o...
New

Bought the Moonlander mechanical keyboard. Cherry Brown MX switches. Arms and wrists have been hurting enough that it's time I did someth...
New

Reading something? Working on something? Planning something? Changing jobs even!? If you're up for sharing, please let us know what you'...
New

I've been hearing quite a lot of comments relating to the sound of a keyboard, with one of the most desirable of these called 'thock', he...
New

There's a whole world of custom keycaps out there that I didn't know existed! Check out all of our Keycaps threads here: https://forum....
New

Hello Devtalk World! Please let us know a little about who you are and where you're from
New

If it's a mechanical keyboard, which switches do you have? Would you recommend it? Why? What will your next keyboard be? Pics always w...
New

Please tell us what is your preferred monitor setup for programming(not gaming) and why you have chosen it. Does your monitor have eye p...
New

No chair. I have a standing desk. This post was split into a dedicated thread from our thread about chairs
New

poll poll Be sure to check out @Dusty's article posted here: https://forum.devtalk.com/t/an-introduction-to-alternative-keyboard-layouts...
New

Thanks to @foxtrottwist's and @Tomas's posts in this thread: Poll: Which code editor do you use? I bought Onivim! ...
New

What chair do you have while working… and why? Is there a 'best' type of chair or working position for developers?
New

We have a thread about the keyboards we have, but what about nice keyboards we come across that we want? If you have seen any that look n...
New

Inspired by this post from @Carter, which languages, frameworks or other tech or tools do you think is killing it right now?
New
Enter our giveaways!
Our Community
Latest Jobs
General Dev Jobs
20 minutes ago
General Dev Jobs
April 23, 2020
Devtalk Sponsors
Get money off!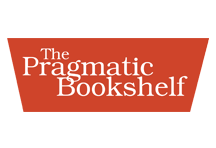 The Pragmatic Bookshelf
35% off any eBook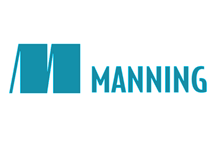 Manning Publications
35% off any item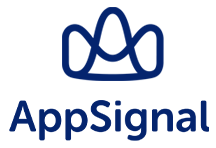 AppSignal
10% off your first year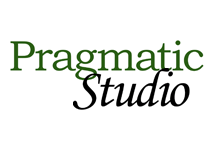 The Pragmatic Studio
20% off any course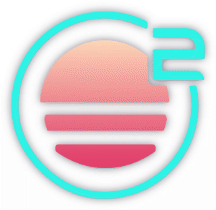 Onivim
20% off a lifetime licence
Simply use coupon code "devtalk.com" at checkout. Where applicable this coupon can be used for an many items and as many times as you like! See the full details here.
Filter by:
Devtalk Sponsors