Hot This Week

Hello Devtalk World! Please let us know a little about who you are and where you're from

Bought the Moonlander mechanical keyboard. Cherry Brown MX switches. Arms and wrists have been hurting enough that it's time I did someth...

Figured this would be a cool topic and maybe provide some inspiration for those who are just starting to work from home. Feel free to sha...

I am a Linux user since 2012, more or less, and I always use Ubuntu on my computers, and my last 2 laptops have been used Thinkpads, wher...

Inspired by this post from @Carter, which languages, frameworks or other tech or tools do you think is killing it right now?

I always start with excitement and then get busy on 9/10th day. This year, like the year before this, and the year before that, I intend ...

Seems to be a load of h/w purchases on devtalk rn :desktop_computer: :headphones: :computer: :keyboard: What hardware have you bought r...

Salesforce is in talks to buy Slack, deal could be announced next week. The acquisition would be Saleforce's largest to date if it goes ...

I ended up cancelling my Moonlander order as I think it's just going to be a bit too bulky for me. I think the Planck and the Preonic (o...
Hot This Month

Reading something? Working on something? Planning something? Changing jobs even!? If you're up for sharing, please let us know what you'...

Please tell us what is your preferred monitor setup for programming(not gaming) and why you have chosen it. Does your monitor have eye p...

What chair do you have while working… and why? Is there a 'best' type of chair or working position for developers?

A thread that every forum needs! Simply post a link to a track on YouTube (or SoundCloud or Vimeo amongst others!) on a separate line an...

Thanks to @foxtrottwist's and @Tomas's posts in this thread: Poll: Which code editor do you use? I bought Onivim! ...

There's a whole world of custom keycaps out there that I didn't know existed! I really like these: Which I spotted in the BEAR 65% Er...

My employer is letting me get a new laptop for developing on. Should I get the new MacBook Pro M1 or the MacBook Air M1 and why?

The following languages will help current and new web developers navigate the programming landscape to code web-based services and apps t...
I'm thinking of buying a monitor that I can rotate to use as a vertical monitor? Also, I want to know if someone is using it for program...

When you are under pressure to deliver you ideally want your Pull Request to be reviewed, approved and merged as quick as possible. So do...

This talk by @wolf4earth was posted in a thread about pull requests, but it warrants a thread of its own As Sascha highlights, being co...

Hey all! I came across this book yesterday, and bought the full version after reading the sample; currently roughly halfway through the b...

I've been hearing quite a lot of comments relating to the sound of a keyboard, with one of the most desirable of these called 'thock', he...

The reviews are coming in - if you spot any or have a review of your own, please add it @ohm will be pleased, they seem to be pretty po...
Hot This Year

If it's a mechanical keyboard, which switches do you have? Would you recommend it? Why? What will your next keyboard be? Pics always w...

No chair. I have a standing desk. This post was split into a dedicated thread from our thread about chairs

The obligatory speed test thread Check here: https://www.speedtest.net When complete, click on the share link and copy and paste the i...

Tell us what kind of machine/hardware do you have? and what kind of reason for? describe your hardware… :nerd_face:

If you're a fan, why? If you're not fussed on it, how comes?

Which apps do you think are killing it right now? Either from a technical perspective or ones that you like personally or feel have been...

Any opinions on the best platform for dev-friendly blogging?

What is your preferred syntax style and why? Perhaps we can add examples and use the code below as a simple reference point (how would...

Algorithms and data structures are much more than abstract concepts. Mastering them enables you to write code that runs faster and more e...

It's great to see so many book authors, would-be book authors and other content creators here - so if you have an idea for a book or some...

If you had the ear of a language creator, what would you say - what could they do to make a language that you would use?
Hi, I'm about to buy a MacBook 2019 model. I use mostly Elixir in my development. Should I go for this MacBook? or should I consider a L...

Hi everyone! I have been in the professional industry for ~2 years now coming from a boot camp. I started a base foundation by programmin...

Just like the title says which courses you find that have had the most impact in the span of your career as a developer?

In ear? Over? Noise Cancelling? Brand and model numbers please Pics always welcome too!

I really like our #general-developer-forum:in-the-news section and am wondering whether we could automate some of the cross-posting of th...

I picked up Metaprogramming Elixir with the intent of reading it at a later time, once I had a bit more exposure and experience with Elix...

In your opinion which programming languages are simple to use and easy to get started wither those who don't have a computer science bac...

SpaceVim seems to be gaining in features and popularity and I just wondered how it compares with SpaceMacs in 2020 - anyone have any thou...

Inspired by this tweet by @dasdom Even if you take out all the damage being done by humans, our planet has about 50B years before bein...
Enter our giveaways!
Our Community
Latest Jobs
General Dev Jobs
April 23, 2020
Devtalk Sponsors
Get money off!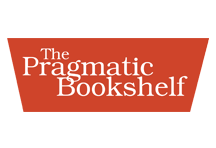 The Pragmatic Bookshelf
35% off any eBook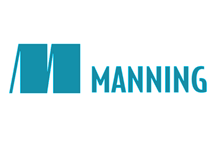 Manning Publications
35% off any item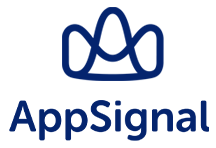 AppSignal
10% off your first year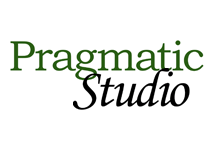 The Pragmatic Studio
20% off any course
Simply use coupon code "devtalk.com" at checkout. Where applicable this coupon can be used for an many items and as many times as you like! See the full details here.