Latest

The violent attack that turned a man into a maths genius. Futon salesman Jason Padgett cared little about anything beyond partying and c...
New

Why? Why create Slate? Well… (Beware: this section has a few of my opinions!) Before creating Slate, I tried a lot of the other rich tex...
New

What a treat it is to review the Framework laptop a few months before I'll be buying my own. The Framework promises to be a powerful, hi...
New

Background m4 is a macro processor, in the sense that it copies its input to the output, expanding macros as it goes https://www.gnu.or...
New

Watch here: This thread was posted by one of our members via one of our news source trackers.
New
This Week's Hottest

Just wondering whether you have a preference (I know I do!) poll
New

From time to time Microsoft decides to block or even silently drop emails that are sent by my selfhosted email server. It's always a pain...
New

Why you should build on Kubernetes from day one - Stack Overflow Blog. If you're building a new app today, it might be worth taking a cl...
New

Watch here: This thread was posted by one of our members via one of our news source trackers.
New

What is 3110 about? You might think this course is about OCaml. It's not. You might think this course is about data structures. It's not...
New

In recent months I use Go for the implementation of Proof of Concept in my leisure time, partly to study of Go programming language itsel...
New

Western Wildfires Are Sending Carbon Offsets Up in Smoke. The offsets' vulnerability to wildfires shows they're a flawed climate tool, p...
New

Intel's chief executive, Pat Gelsinger, says the worst of the global chip crisis is yet to come. Mr Gelsinger predicts the shortage will...
New

View here: This thread was posted by one of our members via one of our news source trackers.
New

Tech giants have reported soaring profits as consumers upgraded their devices and sought cloud storage during lockdowns. Apple's profits...
New
This Month's Hottest

I think for now VsCode is getting very much goody at developer side, even thou sublime text 4 is faster . But if Onivim take these two an...
New

Is Rust Used Safely by Software Developers?. Rust, an emerging programming language with explosive growth, provides a robust type syste...
New

Imagine an open version of Twitter or Facebook News Feed, with no psy-op ads, owned by no oligopoly, manipulated by no algorithm, and all...
New

It's official. Your private communications can (and will) be spied on - European Digital Rights (EDRi). On 6 July, the European Parliame...
New

So, how do you write SOLID code? That's actually easy. You just have to follow these five rules: Single Responsibility Principle Open-c...
New

Kubernetes is everywhere. Transactional apps, video streaming services and machine learning workloads are finding a home on this ever-gro...
New

Today, the European Parliament approved the ePrivacy Derogation, allowing providers of e-mail and messaging services to automatically sea...
New

So, I actually got my Onivim License Key a while back. Am a Vim user for about 4 years. For me it was never ready enough for getting ac...
New

I installed Github Copilot (VS Code extension) and signed up for the technical preview three days ago. Yesterday I got the invitation, an...
New

A proposed unified standard for opting out of telemetry for TUI/console apps. Gatsby has GATSBY_TELEMETRY_DISABLED. Homebrew has HOMEBRE...
New

Apple and Intel will be the first customers for TSMC's 3nm process, reports the Nikkei, with Intel securing the higher volume. The proce...
New

Is Onivim a good candidate for Elixir development ? For the moment I use, based on my mood – I guess, a combination of VSCode and LunarV...
New

F# Is The Best Coding Language Today. If you want to personally pick up a programming language in order to become a better coder in what...
New

Slightly different to the What does your mobile phone home screen look like? thread, what is your lock screen image?
New

Neorg is a tool designed to reimagine organization as you know it. Neo - new, org - organization. Grab some coffee, start writing some no...
New
This Year's Hottest

I ended up cancelling my Moonlander order as I think it's just going to be a bit too bulky for me. I think the Planck and the Preonic (o...
New

Bought the Moonlander mechanical keyboard. Cherry Brown MX switches. Arms and wrists have been hurting enough that it's time I did someth...
New

There's a whole world of custom keycaps out there that I didn't know existed! Check out all of our Keycaps threads here: https://forum....
New

I've been hearing quite a lot of comments relating to the sound of a keyboard, with one of the most desirable of these called 'thock', he...
New

Thanks to @foxtrottwist's and @Tomas's posts in this thread: Poll: Which code editor do you use? I bought Onivim! ...
New

This looks like a stunning keycap set A LEGENDARY KEYBOARD LIVES ON When you bought an Apple Macintosh computer in the early 1990s, yo...
New

Inspired by this post from @Carter, which languages, frameworks or other tech or tools do you think is killing it right now?
New

poll poll Be sure to check out @Dusty's article posted here: https://forum.devtalk.com/t/an-introduction-to-alternative-keyboard-layouts...
New

We have a thread about the keyboards we have, but what about nice keyboards we come across that we want? If you have seen any that look n...
New

I have seen the keycaps I want - they are due for a group-buy this week but won't be delivered until October next year!!! The Serika 2:...
New

SpaceVim seems to be gaining in features and popularity and I just wondered how it compares with SpaceMacs in 2020 - anyone have any thou...
New

I always start with excitement and then get busy on 9/10th day. This year, like the year before this, and the year before that, I intend ...
New

Hello content creators! Happy new year. What tech topics do you think will be the focus of 2021? My vote for one topic is ethics in tech...
New

Curious to know which languages and frameworks you're all thinking about learning next Perhaps if there's enough people wanting to lear...
New
Hottest Threads From The Last Three Years

Reading something? Working on something? Planning something? Changing jobs even!? If you're up for sharing, please let us know what you'...
New

Hello Devtalk World! Please let us know a little about who you are and where you're from
New

If it's a mechanical keyboard, which switches do you have? Would you recommend it? Why? What will your next keyboard be? Pics always w...
New

Please tell us what is your preferred monitor setup for programming(not gaming) and why you have chosen it. Does your monitor have eye p...
New

No chair. I have a standing desk. This post was split into a dedicated thread from our thread about chairs
New

What chair do you have while working… and why? Is there a 'best' type of chair or working position for developers?
New

A thread that every forum needs! Simply post a link to a track on YouTube (or SoundCloud or Vimeo amongst others!) on a separate line an...
New

Tell us what kind of machine/hardware do you have? and what kind of reason for? describe your hardware… :nerd_face:
New

Which apps do you think are killing it right now? Either from a technical perspective or ones that you like personally or feel have been...
New

The obligatory speed test thread Check here: https://www.speedtest.net When complete, click on the share link and copy and paste the i...
New

Algorithms and data structures are much more than abstract concepts. Mastering them enables you to write code that runs faster and more e...
New

Any opinions on the best platform for dev-friendly blogging?
New

If you're a fan, why? If you're not fussed on it, how comes?
New
I'm thinking of buying a monitor that I can rotate to use as a vertical monitor? Also, I want to know if someone is using it for program...
New

What is your preferred syntax style and why? Perhaps we can add examples and use the code below as a simple reference point (how would...
New
Enter our giveaways!
Our Community
Latest Jobs
General Dev Jobs
April 23, 2020
Devtalk Sponsors
Get money off!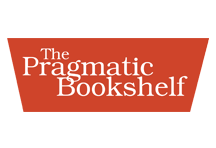 The Pragmatic Bookshelf
35% off any eBook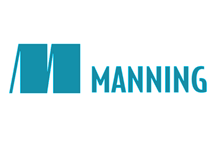 Manning Publications
35% off any item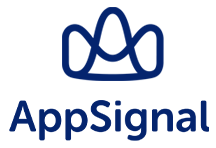 AppSignal
10% off your first year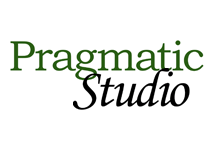 The Pragmatic Studio
20% off any course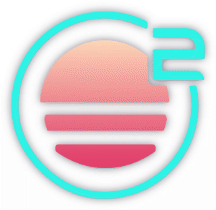 Onivim
20% off a lifetime licence
Simply use coupon code "devtalk.com" at checkout. Where applicable this coupon can be used for an many items and as many times as you like! See the full details here.
Filter by:
Devtalk Sponsors