Latest

Just listened to @rvirding's interview here and he mentions #lua (and Luerl) - just wondered if anyone's used Lua and what you think of it?
New

In this seminar course, we will study themes in the programming language research area from a historical perspective. This idea of "seve...
New

Do you like to help others on stackoverflow in your free time? And what's your reputation on Stackoverflow?
New

Think Again 50% Off Sale » The theme of this sale is new perspectives on familiar topics. Enter coupon code ThinkAgain2021 at checkout t...
New

ClearURLs is an add-on based on the new WebExtensions technology and is optimized for Firefox and Chromebased browsers. This extension w...
New
Hot This Week

Reading something? Working on something? Planning something? Changing jobs even!? If you're up for sharing, please let us know what you'...
New

Hello Devtalk World! Please let us know a little about who you are and where you're from
New

Inspired by this post from @Carter, which languages, frameworks or other tech or tools do you think is killing it right now?
New

I really like our #general-developer-forum:in-the-news section and am wondering whether we could automate some of the cross-posting of th...
New

What shell(s) do you use, why do you use them, and how do you have them configured? Note, this is about shell's, not terminals, terminal...
New

Think Again 50% Off Sale » The theme of this sale is new perspectives on familiar topics. Enter coupon code ThinkAgain2021 at checkout t...
New

Here are some of the ones that I'm considering picking up while they are still on sale: Who here has read any of these before? O...
New

In their weekly newsletter, Jared Santo from the Changelog shared this blog post by Mark Ericksen over at fly.io: What is really inter...
New

Do you like to help others on stackoverflow in your free time? And what's your reputation on Stackoverflow?
New

Read in full here: This thread was posted by one of our members via one of our news source trackers.
New
Hot This Month

Hello content creators! Happy new year. What tech topics do you think will be the focus of 2021? My vote for one topic is ethics in tech...
New

Not sure if following fits exactly this thread, or if we should have a hobby thread… For many years I'm designing and building model air...
New

You might be thinking we should just ask who's not using VSCode however there are some new additions in the space that might give VSCode...
New

PragProg is having a crazy-good book sale right now . Get 50% off the following Web-related titles with coupon code ModernWeb2021 on htt...
New

Things like smart speakers (such Amazon Alexa), smart TVs or other devices with built in microphones, cameras or with other features that...
New

Not necessarily related to learning (will be starting a thread about that soon!) but any other dev related plans? New job? New hardware?...
New

I have been using a glossy monitor (LG5K) for over a year now and I swear it is affecting my eyesight. I heard that it can happen as it'...
New
This is all going to be a bit hand-wavey and straight off the top of my head, so bear with me, but it's a thought/debate that's been ratt...
New

On Wednesday last week, Google's Fiona Cicconi wrote to company employees. She announced that Google was bringing forward its timetable ...
New

Just noticed this on Apple's homepage: This image highlights quite a good case for miniaturisation of tech - smaller hardware means...
New

The Pragmatic Bookshelf is having another crazy 50% off sale April 27 to May 6. Enter coupon code FirstImpressions2021 at checkout to sa...
New

Continuing the discussion from Thinking about learning Crystal, let's discuss - I was wondering which languages don't GC - maybe we can c...
New

Trying to understand recursion in Elixir. Sometimes it is simple based on the problem, sometimes it is hard. Any suggestions on how to le...
New

Hi everyone… I'm so sorry about the delay in getting this thread up, I've just been so busy Are there any book clubs you'd like to see?...
New
Hot This Year

Bought the Moonlander mechanical keyboard. Cherry Brown MX switches. Arms and wrists have been hurting enough that it's time I did someth...
New

I ended up cancelling my Moonlander order as I think it's just going to be a bit too bulky for me. I think the Planck and the Preonic (o...
New

There's a whole world of custom keycaps out there that I didn't know existed! Check out all of our Keycaps threads here: https://forum....
New

If it's a mechanical keyboard, which switches do you have? Would you recommend it? Why? What will your next keyboard be? Pics always w...
New

Please tell us what is your preferred monitor setup for programming(not gaming) and why you have chosen it. Does your monitor have eye p...
New

No chair. I have a standing desk. This post was split into a dedicated thread from our thread about chairs
New

A thread that every forum needs! Simply post a link to a track on YouTube (or SoundCloud or Vimeo amongst others!) on a separate line an...
New

What chair do you have while working… and why? Is there a 'best' type of chair or working position for developers?
New

Thanks to @foxtrottwist's and @Tomas's posts in this thread: Poll: Which code editor do you use? I bought Onivim! ...
New

I've been hearing quite a lot of comments relating to the sound of a keyboard, with one of the most desirable of these called 'thock', he...
New

poll poll Be sure to check out @Dusty's article posted here: https://forum.devtalk.com/t/an-introduction-to-alternative-keyboard-layouts...
New

I always start with excitement and then get busy on 9/10th day. This year, like the year before this, and the year before that, I intend ...
New

We have a thread about the keyboards we have, but what about nice keyboards we come across that we want? If you have seen any that look n...
New

I have seen the keycaps I want - they are due for a group-buy this week but won't be delivered until October next year!!! The Serika 2:...
New

Tell us what kind of machine/hardware do you have? and what kind of reason for? describe your hardware… :nerd_face:
New

This looks like a stunning keycap set A LEGENDARY KEYBOARD LIVES ON When you bought an Apple Macintosh computer in the early 1990s, yo...
New

The obligatory speed test thread Check here: https://www.speedtest.net When complete, click on the share link and copy and paste the i...
New

Curious to know which languages and frameworks you're all thinking about learning next Perhaps if there's enough people wanting to lear...
New

SpaceVim seems to be gaining in features and popularity and I just wondered how it compares with SpaceMacs in 2020 - anyone have any thou...
New

Which apps do you think are killing it right now? Either from a technical perspective or ones that you like personally or feel have been...
New
Enter our giveaways!
Our Community
Latest Jobs
General Dev Jobs
April 23, 2020
Devtalk Sponsors
Get money off!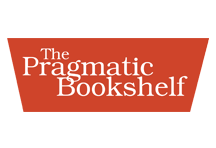 The Pragmatic Bookshelf
35% off any eBook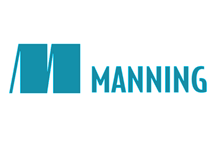 Manning Publications
35% off any item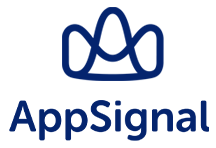 AppSignal
10% off your first year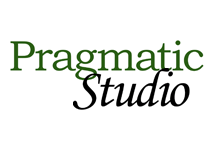 The Pragmatic Studio
20% off any course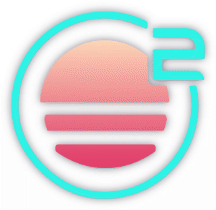 Onivim
20% off a lifetime licence
Simply use coupon code "devtalk.com" at checkout. Where applicable this coupon can be used for an many items and as many times as you like! See the full details here.
Filter by:
Devtalk Sponsors