Latest

In this paper, we perform the rst large-scale study of how people spend time on the web. Our study is based on anonymous, aggregate telem...
New

Objective-See: Tools. Free, open-source tools to protect your Mac
New

Open Source Bait and Switch. When OSS advocacy goes too far & corporate greed takes over, free software is used as a tool to destroy...
New

Learning is Remembering. The importance of memory and how it relates to learning
New

Nvidia In the Valley. Nvidia is in the valley in terms of gaming, the data center, and the omniverse; if it makes it to future heights i...
New
This Week's Hottest

QR codes | Dan Hollick :south_africa:. Ever wondered how a QR code works? No, me neither but it's low-key fascinating. (Warning, ther...
New

New version of support hardware can keep homes solar-powered during outages.
New

Introducing Ezno. Introducing Ezno and the current state of the project.
New

Setting up Wi-Fi, and using a camera for all kinds of projects, both get better.
New

The Power of CSS Blend Modes. I knew CSS blend modes could create some cool effects, but even so, a CodePen I saw recently left me shock...
New

Val is a research programming language to explore the concepts of mutable value semantics and generic programming for high-level systems ...
New

Can software simplify the supply chain? Ryan Petersen thinks so. The Flexport CEO on why it takes so long for your package to arrive.
New

The US car-safety watchdog says a window glitch is affecting all four Tesla models.
New

Entitlement in Open Source. There have been discussions in the aftermath of the log4j vulnerability about whether or not open source is ...
New

Solene'% : Explaining modern server monitoring stacks for self-hosting. In this article, I'm exploring four different servers monitoring...
New
This Month's Hottest

Cross posting this from the Elixir Forum - bargain for all the books you get :023: I already had most of them but bought it to help Pr...
New

Free your inner nonfiction writer as you learn to write fast and well. Johanna Rothman @jrothman This work was written and produce...
New

Please do not use Python for tooling. Programmers like to argue over programming languages and tooling. If we remove all the pretense, i...
New

GitHub - jesseduffield/OK: Welcome to the future of programming languages: OK?. Welcome to the future of programming languages: OK? - Gi...
New

Your attention span is being robbed! – Unstructed.tech. This is exactly why you can't focus on reading anything longer than a mobile pag...
New

Note-taking isn't rocket science. I swear some people out there be building their note-taking system like NASA engineers building the ne...
New

Requiring parts and manuals access part of broader environmental initiative.
New

Why Slack's free plan change is causing an exodus. On July 18, 2022, Slack announced that starting September 1, search history for organ...
New

Introducing Trilogy: a new database adapter for Ruby on Rails | The GitHub Blog. We've open sourced Trilogy, the database adapter we use...
New

Why I Quit Using SwiftUI. SwiftUI is currently the new trend in the Apple development world. And I wanted to give it a try. I did. Howev...
New

GitHub - poem-web/poem: A full-featured and easy-to-use web framework with the Rust programming language… A full-featured and easy-to-us...
New

The discussion starts from the bugs reported on this article: But the discussion goes on with some more weird bugs, and the most inte...
New

JSON Visio - Directly onto graphs. Simple visualization tool for your JSON data. No forced structure, paste your JSON and view it instan...
New

Hot Chips 34 – Tesla's Dojo Microarchitecture. To say Tesla is merely interested in machine learning is an understatement. The electric ...
New

Apple refuses to cooperate with U.S. government agency seeking information on its funding of, and influence over, ACT | The App(le) Assoc...
New
This Year's Hottest

Saw this on TikTok of all places! :lol: Anyone heard of them before? Lite:
New

Hi folks, I don't know if I saw this here but, here's a new programming language, called Roc Reminds me a bit of Elm and thus Haskell. ...
New

A few weeks ago I started using Warp a terminal written in rust. Though in it's current state of development there are a few caveats (tab...
New

If you get Can't find emacs in your PATH when trying to install Doom Emacs on your Mac you… just… need to install Emacs first! :lol: ...
New

GitHub - hlissner/doom-emacs: An Emacs framework for the stubborn martian hacker. An Emacs framework for the stubborn martian hacker - G...
New

I am thinking in buying one as the second monitor for my Thinkpad while I am travelling: Anyone has experience in using on...
New

Rails is not written in Ruby. I'm born and raised in Kraków, a beautiful city in Poland, maybe you've heard about it, maybe you've even ...
New

…or, "why make programming even harder?" Learning functional programming is an opportunity to discover a new way to represent programs, t...
New

I've been watching Prag Dave's Elixir course and I noticed he uses tree: Tree is a recursive directory listing program that produces a ...
New

Do we have any digital nomads here? Anyone fancy it? If so, which countries would you consider? I've been toying with the idea for a wh...
New

This is going to come across as a rant, so I'll do my best to refrain from blaming any one project or source and just make a generalized ...
New

About talentbay Our online networking platform connects students with teams in business and industry. It consists of our mobile app for ...
New

It's not what programming languages do, it's what they shepherd you to. How many of you have listened, read or taken part in a discussio...
New

This was interesting: He's definitely more of an Emacs fan (which is fine) and the thing I found interesting is how you wo...
New
Hottest Threads From The Last Three Years

I ended up cancelling my Moonlander order as I think it's just going to be a bit too bulky for me. I think the Planck and the Preonic (o...
New

Reading something? Working on something? Planning something? Changing jobs even!? If you're up for sharing, please let us know what you'...
New

Bought the Moonlander mechanical keyboard. Cherry Brown MX switches. Arms and wrists have been hurting enough that it's time I did someth...
New

I've been hearing quite a lot of comments relating to the sound of a keyboard, with one of the most desirable of these called 'thock', he...
New

Hello everyone! This thread is to tell you about what authors from The Pragmatic Bookshelf are writing on Medium.
New

There's a whole world of custom keycaps out there that I didn't know existed! Check out all of our Keycaps threads here: https://forum....
New

No chair. I have a standing desk. This post was split into a dedicated thread from our thread about chairs :slight_smile:
New

Please tell us what is your preferred monitor setup for programming(not gaming) and why you have chosen it. Does your monitor have eye p...
New

If it's a mechanical keyboard, which switches do you have? Would you recommend it? Why? What will your next keyboard be? Pics always w...
New

Hello Devtalk World! Please let us know a little about who you are and where you're from :nerd_face:
New

poll poll Be sure to check out @Dusty's article posted here: https://forum.devtalk.com/t/an-introduction-to-alternative-keyboard-layouts...
New

This looks like a stunning keycap set :orange_heart: A LEGENDARY KEYBOARD LIVES ON When you bought an Apple Macintosh computer in the e...
New

Do the test and post your score :nerd_face: :keyboard: https://monkeytype.com If possible, please add info such as the keyboard you're...
New

Thanks to @foxtrottwist's and @Tomas's posts in this thread: Poll: Which code editor do you use? I bought Onivim! :nerd_face: ...
New
Our Community
Latest Jobs
General Dev Jobs
April 23, 2020
General Dev Jobs
November 05, 2021
General Dev Jobs
January 05, 2022
Devtalk Sponsors
Get money off!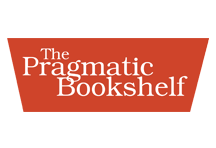 The Pragmatic Bookshelf
35% off any eBook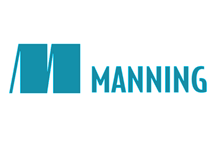 Manning Publications
35% off any item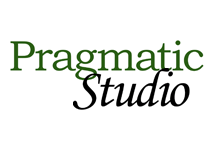 The Pragmatic Studio
20% off any course
Simply use coupon code "devtalk.com" at checkout. Where applicable this coupon can be used for an many items and as many times as you like!
Devtalk Supports Global Peace
Filter by:
Devtalk Sponsors