Latest

Michael L. Perry discusses his recently published book, The Art of Immutable Architecture . Using familiar examples such as git and block...
New

A few days ago, a fascinating article about Grand Theft Auto Online made the rounds of the tech news ecosystem. I'd encourage you to rea...
New

Literate programming is a style of programming invented by Donald Knuth, where the main idea is that a program's source code is made prim...
New
I am thinking of switching to Onivim from VSCode Vim since VSCode Vim supports limited Vim features . Would like to hear from the current...
New

Summary: I believe that small websites are compelling aesthetically, but are also important to help us resist selling our souls to large ...
New
Hot This Week

Reading something? Working on something? Planning something? Changing jobs even!? If you're up for sharing, please let us know what you'...
New

Hello Devtalk World! Please let us know a little about who you are and where you're from
New

Thanks to @foxtrottwist's and @Tomas's posts in this thread: Poll: Which code editor do you use? I bought Onivim! ...
New

Curious to know which languages and frameworks you're all thinking about learning next Perhaps if there's enough people wanting to lear...
New

The dev world doesn't sit still, in fact it is probably one of the fastest paced industries around - meaning to stay current we are conti...
New

What do people think about Data-Oriented Programming, like this book tackles? https://www.manning.com/books/data-oriented-programming Ho...
New

Not necessarily related to learning (will be starting a thread about that soon!) but any other dev related plans? New job? New hardware?...
New

Anyone every played around with deepfake tech? Wonder how long before we'll be able to star in films ourselves Bill Hader doing Arnie:...
New

In books I often find myself thinking: "say what?". Then I go to the docs and think: "Ah ha, I see." Maybe it's just me but I can often g...
New

The version of Java installed with Android Studio on my Mac is the following (when I run java -version) openjdk version "1.8.0_242-...
New
Hot This Month

A thread that every forum needs! Simply post a link to a track on YouTube (or SoundCloud or Vimeo amongst others!) on a separate line an...
New

Not sure if following fits exactly this thread, or if we should have a hobby thread… For many years I'm designing and building model air...
New

Hello content creators! Happy new year. What tech topics do you think will be the focus of 2021? My vote for one topic is ethics in tech...
New

Inspired by this post from @Carter, which languages, frameworks or other tech or tools do you think is killing it right now?
New

The following languages will help current and new web developers navigate the programming landscape to code web-based services and apps t...
New

Do you think it's worth worrying about? Do you think it's going to be an even bigger issue in future? If so what can the teams of smaller...
New

Going from engineer to manager doesn't have to be intimidating. Engineers can be managers, and fantastic ones at that. Cast aside the rhe...
New

Last week, Elastic announced they will change their software licensing strategy, and will not release new versions of Elasticsearch and K...
New

Linux was first started in 1991, 29-and-a-half years ago. The POSIX standard, which Linux implements, was started in 1988, 33 years ago. ...
New

Elon Musk has unveiled a pig called Gertrude with a coin-sized computer chip in her brain to demonstrate his ambitious plans to create a ...
New

Why You Should Never Use MongoDB. Disclaimer: I do not build database engines. I build web applications. I run 4-6 different projects ev...
New

A new item has been posted: Founder Reed Hastings says working from home has no positive effects and makes debating ideas harder. T...
New

Raspberry Pi is a little useful computer for learning programming and building projects. It comes with Debian Linux based modified operat...
New

Ever since I started learning how to code, I have been fascinated by the level of trust we put in a simple command like this one: pip in...
New
Hot This Year

Bought the Moonlander mechanical keyboard. Cherry Brown MX switches. Arms and wrists have been hurting enough that it's time I did someth...
New

I ended up cancelling my Moonlander order as I think it's just going to be a bit too bulky for me. I think the Planck and the Preonic (o...
New

If it's a mechanical keyboard, which switches do you have? Would you recommend it? Why? What will your next keyboard be? Pics always w...
New

There's a whole world of custom keycaps out there that I didn't know existed! Check out all of our Keycaps threads here: https://forum....
New

Please tell us what is your preferred monitor setup for programming(not gaming) and why you have chosen it. Does your monitor have eye p...
New

No chair. I have a standing desk. This post was split into a dedicated thread from our thread about chairs
New

What chair do you have while working… and why? Is there a 'best' type of chair or working position for developers?
New

Tell us what kind of machine/hardware do you have? and what kind of reason for? describe your hardware… :nerd_face:
New

The obligatory speed test thread Check here: https://www.speedtest.net When complete, click on the share link and copy and paste the i...
New

I always start with excitement and then get busy on 9/10th day. This year, like the year before this, and the year before that, I intend ...
New

Which apps do you think are killing it right now? Either from a technical perspective or ones that you like personally or feel have been...
New

Algorithms and data structures are much more than abstract concepts. Mastering them enables you to write code that runs faster and more e...
New

We have a thread about the keyboards we have, but what about nice keyboards we come across that we want? If you have seen any that look n...
New

If you're a fan, why? If you're not fussed on it, how comes?
New

poll poll Be sure to check out @Dusty's article posted here: https://forum.devtalk.com/t/an-introduction-to-alternative-keyboard-layouts...
New

Any opinions on the best platform for dev-friendly blogging?
New

SpaceVim seems to be gaining in features and popularity and I just wondered how it compares with SpaceMacs in 2020 - anyone have any thou...
New

I have seen the keycaps I want - they are due for a group-buy this week but won't be delivered until October next year!!! The Serika 2:...
New

What is your preferred syntax style and why? Perhaps we can add examples and use the code below as a simple reference point (how would...
New

Please share your favourite Vim tips here
New
Enter our giveaways!
Our Community
Latest Jobs
General Dev Jobs
April 23, 2020
Devtalk Sponsors
Get money off!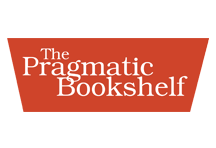 The Pragmatic Bookshelf
35% off any eBook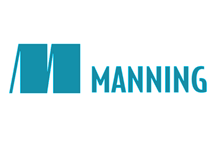 Manning Publications
35% off any item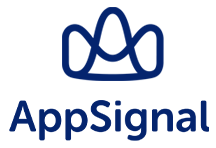 AppSignal
10% off your first year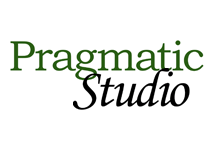 The Pragmatic Studio
20% off any course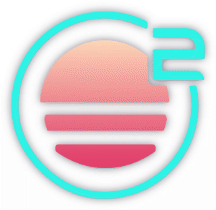 Onivim
20% off a lifetime licence
Simply use coupon code "devtalk.com" at checkout. Where applicable this coupon can be used for an many items and as many times as you like! See the full details here.