Latest

A new openSUSE blog post/announcement has been posted! Get the full details here: Recently and soon in openSUSE #1 - openSUSE News
New

So I've got a client that wants to build a site like this: Specifically 3 things from the website: The fullscreen sections that chang...
New

A new Python blog post/announcement has been posted!
New

A new Python blog post/announcement has been posted!
New

A new Clojure blog post/announcement has been posted!
New

Why you should build on Kubernetes from day one - Stack Overflow Blog. If you're building a new app today, it might be worth taking a cl...
New

Tech giants have reported soaring profits as consumers upgraded their devices and sought cloud storage during lockdowns. Apple's profits...
New

Intel's chief executive, Pat Gelsinger, says the worst of the global chip crisis is yet to come. Mr Gelsinger predicts the shortage will...
New

From time to time Microsoft decides to block or even silently drop emails that are sent by my selfhosted email server. It's always a pain...
New

Erlang OTP-24.0.5 has been released. Link: Release OTP · erlang/otp · GitHub
New

A new openSUSE blog post/announcement has been posted! Get the full details here: Node.js, curl update in Tumbleweed - openSUSE News
New

View here: This thread was posted by one of our members via one of our news source trackers.
New

A new Python blog post/announcement has been posted!
New

Node.js v16.6.0 has been released. Link: Release 2021-07-29, Version 16.6.0 (Current), @BethGriggs · nodejs/node · GitHub
New

A new Python blog post/announcement has been posted!
New
This Week's Hottest

Rust in Action introduces the Rust programming language by exploring numerous systems programming concepts and techniques. You'll be ...
New

Until its recent demise, Internet Explorer was the browser hated most by web developers. Internet Explorer is now a thing of the past, r...
New

Just wondering whether you have a preference (I know I do!) poll
New

Can you spot the AI generated person in the pic below? <details><summary>Spoiler</summary>…they're all A.I generated!!</details> Vide...
New

Someone might need to check on Steve Ballmer. Microsoft has developed its own Linux distro, CBL-Mariner, and released it under the open s...
New

Intrinsic is working to unlock the creative and economic potential of industrial robotics for millions more businesses, entrepreneurs, an...
New

Here's what I think: if you are building websites, you don't need React (in most cases). I have been building websites for over nine yea...
New

Over at the Guardian there is an important article – which is also worth reading just for its byline A rare sighting in the wild of Du...
New

Think twice. Worker pools are not a great fit for Rust due to its ownership model. Instead, embrace functional programming and immutable ...
New

So I've got a client that wants to build a site like this: Specifically 3 things from the website: The fullscreen sections that chang...
New

In episode 57 of Thinking Elixir, we sat down with co-host Cade Ward to hear how he and his team tackled a problem of hosting live web ch...
New

Unless you've been living under a rock, you've probably noticed the recent proliferation of striking headlines about revolutionary develo...
New

Much of the power of the UNIX operating system comes from a style of program design that makes programs easy to use and, more important, ...
New

Or how programmers and testers can work together for a happy and fulfilling life. Why don't we just automate all the testing? Is test co...
New

Read in full here: This thread was posted by one of our members via one of our news source trackers.
New
This Month's Hottest

Intensively researching Erlang books and additional resources on it, I have found that the topic of using Regular Expressions is either c...
New

I've been asked by my supervisors at work to finally give everyone in the team presentation about "that Elixir thing you can't seem to sh...
New

Are you reading any non-programming related books, if so what, and what did you think of them?
New

A Hero's Journey with Sophie DeBenedetto Sophie DeBenedetto author of Programming Phoenix Liveview, discusses her journey to becom...
New

Hi, it's Takuya. I use Neovim to develop my app called Inkdrop. Recently, I've got some updates for my Neovim setup since I've published ...
New

I think for now VsCode is getting very much goody at developer side, even thou sublime text 4 is faster . But if Onivim take these two an...
New

New

Imagine an open version of Twitter or Facebook News Feed, with no psy-op ads, owned by no oligopoly, manipulated by no algorithm, and all...
New

Write Python code that's faster, safer, more idiomatic, and easier to maintain with one hundred highly-curated and sharply-focused profes...
New

So, how do you write SOLID code? That's actually easy. You just have to follow these five rules: Single Responsibility Principle Open-c...
New

This guide collects some of the most common functions of the Elixir Programming Language and explain them conceptual and graphically in a...
New

Kubernetes is everywhere. Transactional apps, video streaming services and machine learning workloads are finding a home on this ever-gro...
New

So, I actually got my Onivim License Key a while back. Am a Vim user for about 4 years. For me it was never ready enough for getting ac...
New

Is Rust Used Safely by Software Developers?. Rust, an emerging programming language with explosive growth, provides a robust type syste...
New

Today, the European Parliament approved the ePrivacy Derogation, allowing providers of e-mail and messaging services to automatically sea...
New
This Year's Hottest

I ended up cancelling my Moonlander order as I think it's just going to be a bit too bulky for me. I think the Planck and the Preonic (o...
New

Bought the Moonlander mechanical keyboard. Cherry Brown MX switches. Arms and wrists have been hurting enough that it's time I did someth...
New

There's a whole world of custom keycaps out there that I didn't know existed! Check out all of our Keycaps threads here: https://forum....
New

Rust is an exciting new programming language combining the power of C with memory safety, fearless concurrency, and productivity boosters...
New

Just done a fresh install of macOS Big Sur and on installing Erlang I am getting: asdf install erlang 23.1.2 Configure failed. checking ...
New

I've been hearing quite a lot of comments relating to the sound of a keyboard, with one of the most desirable of these called 'thock', he...
New

Why, if your answer is yes?
New

My first contact with Erlang was about 2 years ago when I used RabbitMQ, which is written in Erlang, for my job. This made me curious and...
New

Thanks to @foxtrottwist's and @Tomas's posts in this thread: Poll: Which code editor do you use? I bought Onivim! ...
New

Small essay with thoughts on macOS vs. Linux: I know @Exadra37 is just waiting around the corner to scream at me "I TOLD YOU SO!!!" but I...
New

This looks like a stunning keycap set A LEGENDARY KEYBOARD LIVES ON When you bought an Apple Macintosh computer in the early 1990s, yo...
New

Crystal recently reached version 1. I had been following it for awhile but never got to really learn it. Most languages I picked up out o...
New

poll poll Be sure to check out @Dusty's article posted here: https://forum.devtalk.com/t/an-introduction-to-alternative-keyboard-layouts...
New

Inspired by this post from @Carter, which languages, frameworks or other tech or tools do you think is killing it right now?
New

We have a thread about the keyboards we have, but what about nice keyboards we come across that we want? If you have seen any that look n...
New
Hottest Threads From The Last Three Years

Reading something? Working on something? Planning something? Changing jobs even!? If you're up for sharing, please let us know what you'...
New

I am thinking in building or buy a desktop computer for programing, both professionally and on my free time, and my choice of OS is Linux...
New

I know that these benchmarks might not be the exact picture of real-world scenario, but still I expect a Rust web framework performing a ...
New

Hello Devtalk World! Please let us know a little about who you are and where you're from
New

If it's a mechanical keyboard, which switches do you have? Would you recommend it? Why? What will your next keyboard be? Pics always w...
New

Write Elixir tests that you can be proud of. Dive into Elixir's test philosophy and gain mastery over the terminology and concepts that u...
New

No chair. I have a standing desk. This post was split into a dedicated thread from our thread about chairs
New

Please tell us what is your preferred monitor setup for programming(not gaming) and why you have chosen it. Does your monitor have eye p...
New

A PragProg Hero's Journey with Brian P. Hogan @bphogan Have you ever worried that your only legacy will be in the form of legacy ...
New

Any thoughts on Svelte? Svelte is a radical new approach to building user interfaces. Whereas traditional frameworks like React and Vue...
New

Let's get real. As in really knowing—clearly and practically—what's up with Phoenix LiveView. What is it? How does it work? What can I ...
New

What chair do you have while working… and why? Is there a 'best' type of chair or working position for developers?
New

And which ones have you tried - which did you like, not like so much…
New

A thread that every forum needs! Simply post a link to a track on YouTube (or SoundCloud or Vimeo amongst others!) on a separate line an...
New

I've been really enjoying obsidian.md: It is very snappy (even though it is based on Electron). I love that it is all local by defaul...
New
Enter our giveaways!
Our Community
Latest Jobs
General Dev Jobs
April 23, 2020
Devtalk Sponsors
Get money off!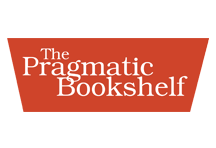 The Pragmatic Bookshelf
35% off any eBook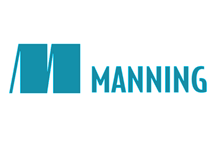 Manning Publications
35% off any item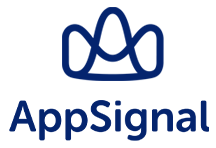 AppSignal
10% off your first year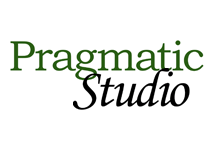 The Pragmatic Studio
20% off any course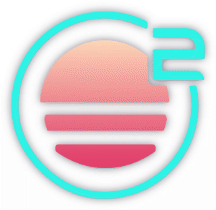 Onivim
20% off a lifetime licence
Simply use coupon code "devtalk.com" at checkout. Where applicable this coupon can be used for an many items and as many times as you like! See the full details here.
Filter by:
Devtalk Sponsors