Latest

Gen Z internet use is on the rise, but the rate at which teens use Facebook is rapidly declining. A Pew Research Center study on teens, t...
New

MGM (which is owned by Amazon) is making a viral video show based on footage from Ring security cameras (also owned by Amazon). The syndi...
New

Cisco Talos shares insights related to recent cyber attack on Cisco. A blog from the world class Intelligence Group, Talos, Cisco's Inte...
New

Redis Explained. A deep technical dive into all things Redis. Covering various Redis topologies, data persistence and process forking.
New

A Single file Rails Application. Did you know that you can create a single-file Rails application?
New

Neovim - Build UI using nui.nvim. I've been using Neovim almost everyday, for years now. I play around with my config files often and r...
New

Linguistic Antipatterns. This is a website to teach you to identify and fix linguistic antipatterns in your code
New

You probably already know: your cell phone is a tracking device. Your phone's SIM uses a globally-unique, permanent identifier to authent...
New

Open Cybersecurity Schema Framework. Open Cybersecurity Schema Framework has 4 repositories available. Follow their code on GitHub.
New

A Tale of Running Modern Linux on Hardware from 1997 - Sahaj. I have been interested in retro hardware for a long time. I don't remember...
New

Will low and no code tools ever truly disrupt tech development?. Will the programmers of tomorrow be shipping products written without t...
New

Python F-Strings Number Formatting Cheat Sheet. Contains formulas, tables, and examples showing patterns and options focused on number f...
New

GitHub - amrzv/awesome-colab-notebooks: Collection of google colaboratory notebooks for fast and easy experiments. Collection of google ...
New

E2EE prevents anyone other than the sender and receiver from reading messages.
New

Its IT provider says it may take three or four weeks to fully recover from the cyber-attack.
New

Competitive gaming may soon be added to the Commonwealth Games programme, after a successful test event in Birmingham.
New

Democratising dev. How do we share the means of the web's production?
New

Bevy - Bevy's Second Birthday. Bevy is a refreshingly simple data-driven game engine built in Rust. It is free and open-source forever!
New

A new Clojure blog post/announcement has been posted! Get the full details here: Clojure - Clojure Deref (Aug 12, 2022)
New

Vector graphics on GPU… A general approach to rasterization and how we can ask for help from GPU when rendering vector paths.
New

Yesterday, August 8, 2022, Twilio shared that they'd been compromised by a targeted phishing attack. Around the same time as Twilio was a...
New

'Too many employees, but few work': Pichai, Zuckerberg sound the alarm. Zuckerberg noticed that it was getting harder to get all the emp...
New

Ancient Equations Offer New Look at Number Groups | Quanta Magazine. Ever since Archimedes, mathematicians have been fascinated by equat...
New

The iOS Instagram and Facebook app render all third party links and ads within their app using a custom in-app browser. This causes vario...
New
This Week's Hottest

React Native v0.69.4 has been released. Link: Release 0.69.4 · facebook/react-native · GitHub
New

The Pong you could program, possibly: the MOS 7600/7601. When people think microprocessors that MOS Technology made, they think of the 6...
New

In my previous article "Why you should migrate everything from Linux to BSD" part 1 and part 2 I addressed some of the "political issues"...
New

Is Appcode worth it or XCode is enough for iOS App Development?
New

Hi! Do you use 3rd party UI inspector tools like Sherlock or Reveal? Which is better?
New

Abstract Human herpes simplex virus 1 (HSV-1), a life-long infection spread by oral contact, infects a majority of adults globally. Phylo...
New

A new PostgreSQL blog post/announcement has been posted! Get the full details here: PostgreSQL: PostgreSQL 14.5, 13.8, 12.12, 11.17, 10...
New

A new Python blog post/announcement has been posted! Get the full details here: Python Insider: Python 3.11.0rc1 is now available
New

GitHub - alonswartz/trackpoint: How to integrate a trackpoint in a mechanical keyboard. How to integrate a trackpoint in a mechanical ke...
New

Deno v1.24.3 has been released. Link: Release v1.24.3 · denoland/deno · GitHub
New

Hi! What books you recommend for mid/advanced level about iOS Development?
New
Hi I have a gallery site which displays paintings according to selected category (oils, water-color, etc.) "on:click" event. When this e...
New

Episode 111 of Thinking Elixir. Ever wanted to deploy a PR for show-and-tell, QA testing, or to get feedback on it? Jason Axelson joins u...
New

Abstract The use of low sub-perceptual doses of psychedelics ("microdosing") has gained popularity in recent years. Although anecdotal re...
New

Post-apocalyptic programming. In a post-apocalyptic future with no internet or stackoverflow, let's try to build a programming environme...
New
This Month's Hottest

…or, "why make programming even harder?" Learning functional programming is an opportunity to discover a new way to represent programs, t...
New

React Native v0.70.0-rc.0 has been released. Link: Release 0.70.0 · facebook/react-native · GitHub
New
Hi!, hope everyone's ok. Sorry if this question is ambiguous (i'll remove this if i break some rules here). This is more like a self-ques...
New

Twitter data breach exposes contact details for 5.4M accounts; on sale for $30k. A Twitter data breach has allowed an attacker to get ac...
New

Why Rust should not have provided unwrap. I see the unwrap function called a lot, especially in example code, quick-and-dirty prototype ...
New

TikTok and the Fall of the Social-Media Giants. Facebook is trying to copy TikTok, but this strategy may well signal the end of these le...
New

The Slow March of Progress in Programming Language Tooling. The 2022 Stack Overflow developer survey is out!And what's fascinating to me...
New

The ink is dry on Sony's acquisition of Bungie, the gaming company that created sci-fi hits Halo and Destiny. Both companies announced th...
New

This post announces the Livebook desktop app, a way to install Livebook on your machine without the requirement to have Elixir installed ...
New

React Native v0.69.3 has been released. Link: Release 0.69.3 · facebook/react-native · GitHub
New

View here: https://chaotic.netlify.app/ This thread was posted by one of our members via one of our news source trackers.
New

React Native v0.69.2 has been released. Link: Release 0.69.2 · facebook/react-native · GitHub
New

Dutch schools must stop using Google's email and cloud services due to privacy concerns… Dutch Personal Data Authority raised concerns a...
New

A new openSUSE blog post/announcement has been posted! Get the full details here: MicroOS Desktop Use to Help with ALP Feedback - openS...
New

Wanted to check if there is a UI available to use Ora2pg tool.
New
This Year's Hottest

Author Spotlight: Rebecca Skinner (@RebeccaSkinner) Welcome to our latest author spotlight, where we sit down with Rebecca Skinner, a...
New

Author Spotlight: Mike Riley (@mriley) This month, we turn the spotlight on Mike Riley, author of Portable Python Projects. Mike's bo...
New

Author Spotlight: Jamis Buck (@jamis) This month, we have the pleasure of spotlighting author Jamis Buck, who has written Mazes for P...
New

Hi folks, I don't know if I saw this here but, here's a new programming language, called Roc Reminds me a bit of Elm and thus Haskell. ...
New

Saw this on TikTok of all places! :lol: Anyone heard of them before? Lite:
New

Author Spotlight: Dmitry Zinoviev (@aqsaqal) Today we're putting our spotlight on Dmitry Zinoviev, author of Data Science Essentials ...
New

A few weeks ago I started using Warp a terminal written in rust. Though in it's current state of development there are a few caveats (tab...
New

If you get Can't find emacs in your PATH when trying to install Doom Emacs on your Mac you… just… need to install Emacs first! :lol: ...
New

We've talked about his book briefly here but it is quickly becoming obsolete - so he's decided to create a series of 7 podcasts, the firs...
New

This is going to be a long an frequently posted thread. While talking to a friend of mine who has taken data structure and algorithm cou...
New

Build efficient applications that exploit the unique benefits of a pure functional language, learning from an engineer who uses Haskell t...
New

Hello folks! We had a pretty fun thread here around the same time last year - talking about Advent of Code problems. That also happened t...
New

React Native v0.68.0-rc.1 has been released. Link: https://github.com/facebook/react-native/releases/tag/v0.68.0-rc.1
New

When DoorDash approached the limits of what our Django-based monolithic codebase could support, we needed to design a new stack that woul...
New

Rails 7 completely redefines what it means to produce fantastic user experiences and provides a way to achieve all the benefits of single...
New
Hottest Threads From The Last Three Years

I ended up cancelling my Moonlander order as I think it's just going to be a bit too bulky for me. I think the Planck and the Preonic (o...
New

Reading something? Working on something? Planning something? Changing jobs even!? If you're up for sharing, please let us know what you'...
New

Bought the Moonlander mechanical keyboard. Cherry Brown MX switches. Arms and wrists have been hurting enough that it's time I did someth...
New

I know that these benchmarks might not be the exact picture of real-world scenario, but still I expect a Rust web framework performing a ...
New

I've been hearing quite a lot of comments relating to the sound of a keyboard, with one of the most desirable of these called 'thock', he...
New

Hello everyone! This thread is to tell you about what authors from The Pragmatic Bookshelf are writing on Medium.
New

There's a whole world of custom keycaps out there that I didn't know existed! Check out all of our Keycaps threads here: https://forum....
New

Just done a fresh install of macOS Big Sur and on installing Erlang I am getting: asdf install erlang 23.1.2 Configure failed. checking ...
New

I am thinking in building or buy a desktop computer for programing, both professionally and on my free time, and my choice of OS is Linux...
New

Rust is an exciting new programming language combining the power of C with memory safety, fearless concurrency, and productivity boosters...
New

Small essay with thoughts on macOS vs. Linux: I know @Exadra37 is just waiting around the corner to scream at me "I TOLD YOU SO!!!" but I...
New

No chair. I have a standing desk. This post was split into a dedicated thread from our thread about chairs :slight_smile:
New

Please tell us what is your preferred monitor setup for programming(not gaming) and why you have chosen it. Does your monitor have eye p...
New

If it's a mechanical keyboard, which switches do you have? Would you recommend it? Why? What will your next keyboard be? Pics always w...
New

Hello Devtalk World! Please let us know a little about who you are and where you're from :nerd_face:
New
Our Community
Latest Jobs
General Dev Jobs
April 23, 2020
General Dev Jobs
November 05, 2021
General Dev Jobs
January 05, 2022
Devtalk Sponsors
Get money off!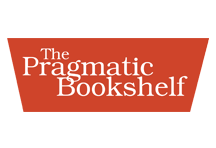 The Pragmatic Bookshelf
35% off any eBook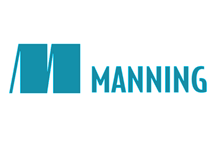 Manning Publications
35% off any item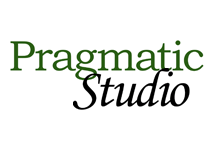 The Pragmatic Studio
20% off any course
Simply use coupon code "devtalk.com" at checkout. Where applicable this coupon can be used for an many items and as many times as you like!
Devtalk Supports Global Peace
Filter by:
Devtalk Sponsors