Today's Latest

Prolog is a programming language born on Marseille's Luminy campus, resulting from the research of Professor Alain Colmerauer and his tea...
New

Turn (almost) any Python command line program into a full GUI application with one line Read in full here: This thread was posted by...
New

Today, I'm writing about what types can be used for other than checking code properties. It will involve a good chunk of dynamic typing, ...
New

Hi everyone, I am introducing Alternative the community-powered search engine for software. In this post, I will show you a typical journ...
New

From face masks to hand sanitizer and onto vaccine passports: almost all of the products that have been in high demand during the past fe...
New

Should we be concerned that the decisions of AIs are inscrutable? | Psyche Ideas. Machine learning is a black box – even when the decisi...
New

Beekeeping is one of the oldest industries in existence, but it faces numerous threats. A number of tech firms hope to help the honey bee...
New

THE LIST OF sophisticated eavesdropping techniques has grown steadily over years: wiretaps, hacked phones, bugs in the wall—even bouncing...
New

Ruby on Rails v6.0.4 has been released. Link: Release 6.0.4 · rails/rails · GitHub
New

Amber v1.0.0rc2 has been released. Link: Release v1.0.0rc2 · amberframework/amber · GitHub
New

Laravel v8.5.20 has been released. Link: Release v8.5.20 · laravel/laravel · GitHub
New
Hot Today

Reading something? Working on something? Planning something? Changing jobs even!? If you're up for sharing, please let us know what you'...
New

Includes talk about concurrency and performance topics:
New

It's absolutely boiling here atm Well, probably not in comparison to where some of you live but it's a lovely 29 degrees C here - I am ...
New

Maybe it's just my experience, but Object-Oriented Programming seems like a default, most common paradigm of software engineering. The on...
New

I moved my workspace to VR, here's what I learnt. I spent a month working full time in virtual reality. Is the tech there yet? Is it com...
New

I have being some Elixir open-source contributions and side projects. Oh, and I'm doing them on livestreams on my twitch channel, follow ...
New

Two Hidden Instructions Discovered in Intel CPUs Enable Microcode Modification . Security researchers Mark Ermolov, Dmitry Sklyarov, and...
New

If you kept a close eye on the Apple vs. Epic Games trial, you might be wondering: How the hell did we get to this point, where a phone m...
New

Hello everyone! This thread is to tell you about what authors from The Pragmatic Bookshelf are writing on Medium.
New

What is TCO? Tail-call optimization (TCO) is a very neat trick that the Elm compiler does to make recursive functions a lot more performa...
New
Hot This Week

Fable 3.2.3 has been released. Link: Release 3.2.3 · fable-compiler/Fable · GitHub
New

Just like I did one on Tailwind some time ago, I am going to play with AlpineJS the next few days. It's a nice little JS framework that ...
New

I've run into a situation where I've got a list of posts inside of a container that uses phx-update="prepend", and the posts on the socke...
New

Rocket v0.5.0-rc.1 has been released. Link: Release Rocket v0.5.0-rc.1 · SergioBenitez/Rocket · GitHub
New

A new Flutter blog post/announcement has been posted! Get the full details here: https://groups.google.com/d/msg/flutter-announce/UzoD_...
New

It is a bit late for RockyLinux to ship their official release, they are still in RC1. I am ready using AlmaLinux 8.4.
New

Over the last several years I have paired with people learning Functional Programming who have expressed an anti-OO bias. This usually co...
New
Hands-on Elixir & OTP: Create a cryptocurrency trading bot - Ep. 16 - Add end-to-end tests elixir | otp | learning | screencast | cry...
New

What about going sugar free? My sugar intake is zero for the last two months and I feel awesome. I do consume natural sugar though, in t...
New

In one sense, the Truth Mines were just another indexscape. Hundreds of thousands of specialized selections of the library's contents wer...
New

ProPublica has obtained a vast cache of IRS information showing how billionaires like Jeff Bezos, Elon Musk and Warren Buffett pay little...
New

A new PostgreSQL blog post/announcement has been posted! Get the full details here: PostgreSQL: PostgreSQL Weekly News - June 13, 2021
New

Pulsar contributor David Kjerrumgaard teaches the skills you need to deploy a Pulsar server, ingest data from third-party systems, and de...
New

Ever since I started learning Rust about 4 years ago, I've been in love with its enums. You see, Rust's enums aren't strictly enumeration...
New

A new React blog post/announcement has been posted! Get the full details here: https://reactjs.org/blog/2021/06/08/the-plan-for-react-1...
New
Hot This Month

I (re-)realized I had the book "Modern CSS with Tailwind" bought, never read a page of it until today. With me being a fast reader and th...
New

I am going to dump my thoughts, methods, codes, experiences and rants while learning OCaml into this thread. This is probably the 5th or...
New

Here's the story how one of the world's first production deployments of LiveView came to be - and how trying to improve it almost caused ...
New

Maybe a specific language or framework? Or a book or tool perhaps? What's made your life easier and what do you think could make the live...
New

I am looking forward to the talks and the new release, I've had Alpine on my radar for awhile now, I will probably slowly introduce it in...
New

If you missed out on anything in this year's Spring Sale series or if you're already ready to take on new topics, we're giving you one mo...
New

This is the story of the most unbelievable demo I've been given in world of open source. You can't make this stuff up. https://brendang...
New

I hate having mandatory semicolons in a language, no matter how beautiful the language is otherwise. What about you?
New

Has anyone see this one yet: Now granted, this one is VERY new but the modularity is really nice if they can make a go of it as a comp...
New

Fable 3.2.0 has been released. Link: Release 3.2.0 · fable-compiler/Fable · GitHub
New

If there is no barrier of the language. Or consider one knows both Dart and TypeScript equally, which of the two platforms (Flutter and N...
New

Livebook was created for machine learning in Elixir but Livebook isn't limited to machine learning. I found it works really well for docu...
New

Read in full here: This thread was posted by one of our members via one of our news source trackers.
New

In episode 49 of Thinking Elixir, Maciej Kaszubowski returns to talk about how read models can help modularize our systems. There is a fo...
New

This YouTuber thinks you do:
New

Just noticed this after the latest macOS update (11.3.1) - you can now set a low res (non-retina/HiDPR) mode: Handy if you need a 1:1 ...
New

SNKRX is an arcade shooter roguelite where you control a snake of heroes that automatically attack nearby enemies. Combine different hero...
New

What's the real cost of interruptions? I illustrate all the context developers keep in their head and how it starts to decay immediately ...
New

Deep learning may transform health care, but model development has largely been dependent on availability of advanced technical expertise...
New

The chorus of the theme song for the movie Fame, performed by actress Irene Cara, includes the line "I'm gonna live forever." Cara was, o...
New
Hot This Year

Bought the Moonlander mechanical keyboard. Cherry Brown MX switches. Arms and wrists have been hurting enough that it's time I did someth...
New

I ended up cancelling my Moonlander order as I think it's just going to be a bit too bulky for me. I think the Planck and the Preonic (o...
New

I am thinking in building or buy a desktop computer for programing, both professionally and on my free time, and my choice of OS is Linux...
New

I know that these benchmarks might not be the exact picture of real-world scenario, but still I expect a Rust web framework performing a ...
New

There's a whole world of custom keycaps out there that I didn't know existed! Check out all of our Keycaps threads here: https://forum....
New

Rust is an exciting new programming language combining the power of C with memory safety, fearless concurrency, and productivity boosters...
New

Just done a fresh install of macOS Big Sur and on installing Erlang I am getting: asdf install erlang 23.1.2 Configure failed. checking ...
New

Why, if your answer is yes?
New

A PragProg Hero's Journey with Brian P. Hogan @bphogan Have you ever worried that your only legacy will be in the form of legacy ...
New

No chair. I have a standing desk. This post was split into a dedicated thread from our thread about chairs
New

Please tell us what is your preferred monitor setup for programming(not gaming) and why you have chosen it. Does your monitor have eye p...
New

My first contact with Erlang was about 2 years ago when I used RabbitMQ, which is written in Erlang, for my job. This made me curious and...
New

Thanks to @foxtrottwist's and @Tomas's posts in this thread: Poll: Which code editor do you use? I bought Onivim! ...
New

I've been hearing quite a lot of comments relating to the sound of a keyboard, with one of the most desirable of these called 'thock', he...
New

Small essay with thoughts on macOS vs. Linux: I know @Exadra37 is just waiting around the corner to scream at me "I TOLD YOU SO!!!" but I...
New

Sprinkles of JS, or full frontend frameworks? What do you use and why?
New

I've been really enjoying obsidian.md: It is very snappy (even though it is based on Electron). I love that it is all local by defaul...
New

Crystal recently reached version 1. I had been following it for awhile but never got to really learn it. Most languages I picked up out o...
New

poll poll Be sure to check out @Dusty's article posted here: https://forum.devtalk.com/t/an-introduction-to-alternative-keyboard-layouts...
New

A PragProg Hero's Journey with Dr. Venkat Subramaniam @venkats How do you grow a successful career as a software developer while ...
New

This looks like a stunning keycap set A LEGENDARY KEYBOARD LIVES ON When you bought an Apple Macintosh computer in the early 1990s, yo...
New

Design and develop sophisticated 2D games that are as much fun to make as they are to play. From particle effects and pathfinding to soci...
New

For me it's the semicolon, because I stopped using a semicolon in JavaScript, two other of my favorite languages, Elixir and Go don't hav...
New

We have a thread about the keyboards we have, but what about nice keyboards we come across that we want? If you have seen any that look n...
New

New
Enter our giveaways!
Our Community
Latest Jobs
General Dev Jobs
April 23, 2020
Devtalk Sponsors
Get money off!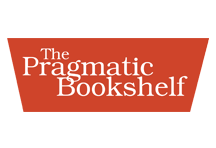 The Pragmatic Bookshelf
35% off any eBook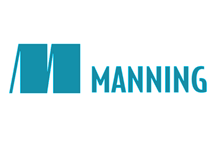 Manning Publications
35% off any item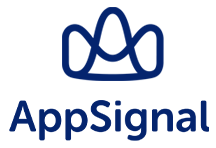 AppSignal
10% off your first year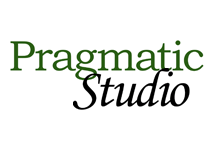 The Pragmatic Studio
20% off any course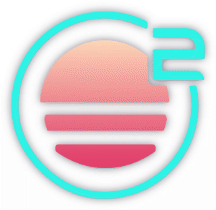 Onivim
20% off a lifetime licence
Simply use coupon code "devtalk.com" at checkout. Where applicable this coupon can be used for an many items and as many times as you like! See the full details here.
Filter by:
Devtalk Sponsors