Latest

Leaving Google. Last Friday was my last day at Google. This article is a reflection on the last seven years of my life, thinking about w...
New

Google 'colluded' with Facebook to bypass Apple privacy. Amended Texas complaint alleges backroom efforts to maintain ad dominance and m...
New

This question isn't really about the two sites mentioned but about the frustration we all feel with the endless treadmill of keeping up w...
New

GitHub - mthom/scryer-prolog: A modern Prolog implementation written mostly in Rust… A modern Prolog implementation written mostly in Ru...
New

Inspired by Web Rings from the 90s, I created a tool for serendipitous discovery of blogs called RSS Discovery Engine. Similar to how web...
New

Static Analysis: An Introduction The fundamental challenge of software engineering is one of complexity. Patrick Thomson The relationship...
New

A computer is an imperative machine. Its CPU reads a list of instructions and performs one operation after another, with each operation m...
New

Fast and Elegant Clojure. Idiomatic Clojure without sacrificing performance Read in full here: This thread was posted by one of our...
New

Can we trust Microsoft with Open Source? - Dusted Codes. Oh boy, what a week of .NET drama again. Not bored yet? Read on, but for this ...
New

Solving for Silicon Shortages. We're not totally immune to the global silicon crunch. Luckily, we were able to find an alternative CODEC...
New

AssemblyScript v0.19.18 has been released. Link: Release v0.19.18 · AssemblyScript/assemblyscript · GitHub
New

Julia v1.7.0-rc2 has been released. Link: Release v1.7.0-rc2 · JuliaLang/julia · GitHub
New

An Introduction to Probabilistic Programming. This book is a graduate-level introduction to probabilistic programming. It not only prov...
New

The 2021 edition of the State of AI Report came out last week. So did the Kaggle State of Machine Learning and Data Science Survey. There...
New

LOS ALAMOS, N.M., Oct. 15, 2021 —Convolutional neural networks running on quantum computers have generated significant buzz for their pot...
New
This Week's Hottest

This past weekend saw the latest competition take place and the newest iPhone, the iPhone 13 Pro running the latest and fully patched ver...
New

I describe how we use Hot Reloading with Webpack to develop faster and show how to integrate Webpack 5, webpack-dev-server, and Phoenix f...
New

A piece of cloth to clean your Apple devices will cost you $19. Yes, Apple wants you to pay extra for a single cloth. Read in full her...
New

The office isn't as essential as it used to be. It's time to adopt a brand new mindset. Remote working is here to stay. Jam...
New

This repository contains a collection of sample applications and libraries written in Zig programming language and using DirectX 12 API. ...
New

The former US president was banned from Twitter and Facebook following the US Capitol riots. Read in full here: This thread was post...
New

What's the point of fixed point? Fixed point is the solution to a problem. Problem: I want to do arithmetic with fractional resolution b...
New

Where does all the effort go? Looking at Python core developer activity - Łukasz Langa. One of the tasks given me by the Python Software...
New

In episode 69 of Thinking Elixir, we talk with Dominic Letz about running Elixir on an Android phone in an APK which hosts a LiveView app...
New

React Native v0.67.0-rc.0 has been released. Link: Release v0.67.0-rc.0 · facebook/react-native · GitHub
New

Code quality: a concern for businesses, bottom lines, and empathetic programmers. Code quality affects the mental state of a programmer,...
New

New Optical Switch up to 1000x Faster Than Transistors. "Optical accelerator" devices could one day soon turbocharge tailored applicatio...
New

Leave no trace: how a teenage hacker lost himself online. The long read: Edwin Robbe had a troubled life, but found excitement and purpo...
New

Jack Wallen has a bone to pick with cloud services run by Google, Microsoft and Apple. The cloud is run by Linux and open-source. Ther...
New

A new Rust blog post/announcement has been posted! Get the full details here: Announcing Rust 1.56.0 and Rust 2021 | Rust Blog
New
This Month's Hottest

Phoenix 1.6.0 got released last week, with built-in authentication and mailer generators, a whole new HEEx (HTML-aware Embedded Elixir) e...
New

New M1X chip? 10AM PDT / 6PM UK Feed: I hope we'll also see an iPad Pro 11" with a mini-led screen - so have aske...
New

I am thinking in buying one as the second monitor for my Thinkpad while I am travelling: Anyone has experience in using on...
New

This is going to come across as a rant, so I'll do my best to refrain from blaming any one project or source and just make a generalized ...
New

I love my Kindle Oasis for reading, but unfortunately it's not great for technical books as you often need to click on a link or do a qui...
New

New

Further to: Let's Encrypt's Root Certificate is expiring Just run this in terminal: rpm -qa | grep ca-certificates-2021.2.50-72...
New

Saw this on TikTok of all places! Anyone heard of them before? Lite:
New

Intel clearly not happy that Apple are now creating their own silicon
New

Level up your Rust programming skills with a series of brain teasers as you discover some of the unexpected Rust behaviors and challenge ...
New

On my Mac I would just use Apple's Preview which open's PDF files, and on the Kindle their standard app. On the iOS devices I am preferr...
New

A new Lunatic blog post/announcement has been posted! Get the full details here: https://lunatic.solutions/writing-rust-the-elixir-way/
New

Biggest jackpot ever apparently! I don't (usually) gamble/play the lottery, but working on a program to predict the numbers could be ...
New

Grokking Simplicity is a friendly, practical guide that will change the way you approach software design and development. It introduces a...
New

Just writing this up in case it helps anyone else because it wasn't automatic. First, connect you iPad to your Mac via a cable. On your...
New
This Year's Hottest

I ended up cancelling my Moonlander order as I think it's just going to be a bit too bulky for me. I think the Planck and the Preonic (o...
New

There's a whole world of custom keycaps out there that I didn't know existed! Check out all of our Keycaps threads here: https://forum....
New

I've been hearing quite a lot of comments relating to the sound of a keyboard, with one of the most desirable of these called 'thock', he...
New

Rust is an exciting new programming language combining the power of C with memory safety, fearless concurrency, and productivity boosters...
New

Just done a fresh install of macOS Big Sur and on installing Erlang I am getting: asdf install erlang 23.1.2 Configure failed. checking ...
New

Small essay with thoughts on macOS vs. Linux: I know @Exadra37 is just waiting around the corner to scream at me "I TOLD YOU SO!!!" but I...
New

This looks like a stunning keycap set A LEGENDARY KEYBOARD LIVES ON When you bought an Apple Macintosh computer in the early 1990s, yo...
New

Thanks to @foxtrottwist's and @Tomas's posts in this thread: Poll: Which code editor do you use? I bought Onivim! ...
New

Crystal recently reached version 1. I had been following it for awhile but never got to really learn it. Most languages I picked up out o...
New

Inspired by this post from @Carter, which languages, frameworks or other tech or tools do you think is killing it right now?
New

We have a thread about the keyboards we have, but what about nice keyboards we come across that we want? If you have seen any that look n...
New

Oh just spent so much time on this to discover now that RancherOS is in end of life but Rancher is refusing to mark the Github repo as su...
New

If you are experiencing Rails console using 100% CPU on your dev machine, then updating your development and test gems might fix the issu...
New

Hello everyone! This thread is to tell you about what authors from The Pragmatic Bookshelf are writing on Medium.
New
Hottest Threads From The Last Three Years

Bought the Moonlander mechanical keyboard. Cherry Brown MX switches. Arms and wrists have been hurting enough that it's time I did someth...
New

Reading something? Working on something? Planning something? Changing jobs even!? If you're up for sharing, please let us know what you'...
New

I know that these benchmarks might not be the exact picture of real-world scenario, but still I expect a Rust web framework performing a ...
New

I am thinking in building or buy a desktop computer for programing, both professionally and on my free time, and my choice of OS is Linux...
New

Hello Devtalk World! Please let us know a little about who you are and where you're from
New

If it's a mechanical keyboard, which switches do you have? Would you recommend it? Why? What will your next keyboard be? Pics always w...
New

Please tell us what is your preferred monitor setup for programming(not gaming) and why you have chosen it. Does your monitor have eye p...
New

No chair. I have a standing desk. This post was split into a dedicated thread from our thread about chairs
New

My first contact with Erlang was about 2 years ago when I used RabbitMQ, which is written in Erlang, for my job. This made me curious and...
New

Why, if your answer is yes?
New

poll poll Be sure to check out @Dusty's article posted here: https://forum.devtalk.com/t/an-introduction-to-alternative-keyboard-layouts...
New

Write Elixir tests that you can be proud of. Dive into Elixir's test philosophy and gain mastery over the terminology and concepts that u...
New

Any thoughts on Svelte? Svelte is a radical new approach to building user interfaces. Whereas traditional frameworks like React and Vue...
New

A PragProg Hero's Journey with Brian P. Hogan @bphogan Have you ever worried that your only legacy will be in the form of legacy ...
New

New
Enter our giveaways!
Our Community
Latest Jobs
General Dev Jobs
April 23, 2020
Devtalk Sponsors
Get money off!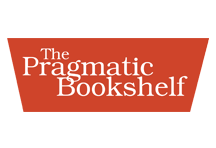 The Pragmatic Bookshelf
35% off any eBook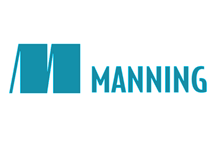 Manning Publications
35% off any item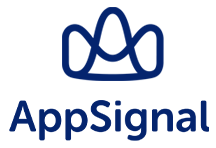 AppSignal
10% off your first year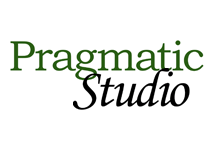 The Pragmatic Studio
20% off any course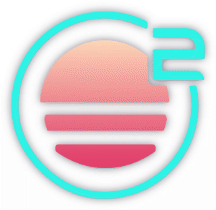 Onivim
20% off a lifetime licence
Simply use coupon code "devtalk.com" at checkout. Where applicable this coupon can be used for an many items and as many times as you like! See the full details here.
Filter by:
Devtalk Sponsors