August 28, 2020
Elm 0.16.0 has been released. Link: https://github.com/elm/compiler/releases/tag/0.16.0
HOT IN Elm THIS WEEK!

I'm currently in the process of rebuilding my personal website/blog from scratch. At the moment my website is using hugo, and while I thi...
HOT IN Elm THIS MONTH!
Elm 0.16.0 has been released. Link: https://github.com/elm/compiler/releases/tag/0.16.0
HOT IN Elm THIS YEAR!

The Elm language offers safer applications and fewer errors that come with functional programming, while being type-safe and easy to use....

Learn from the award-winning programming series that inspired the Elixir language, and go on a step-by-step journey through the most impo...
Elm
Classification:
Programming Language
"A delightful language for reliable webapps, data visualizations and 3D graphics - with friendly error messages and no runtime exceptions."
Elm on GitHub
Stars: 6,123 Watchers: 228 Open Issues: 204 Last push: 6 days ago
Featured Elm Book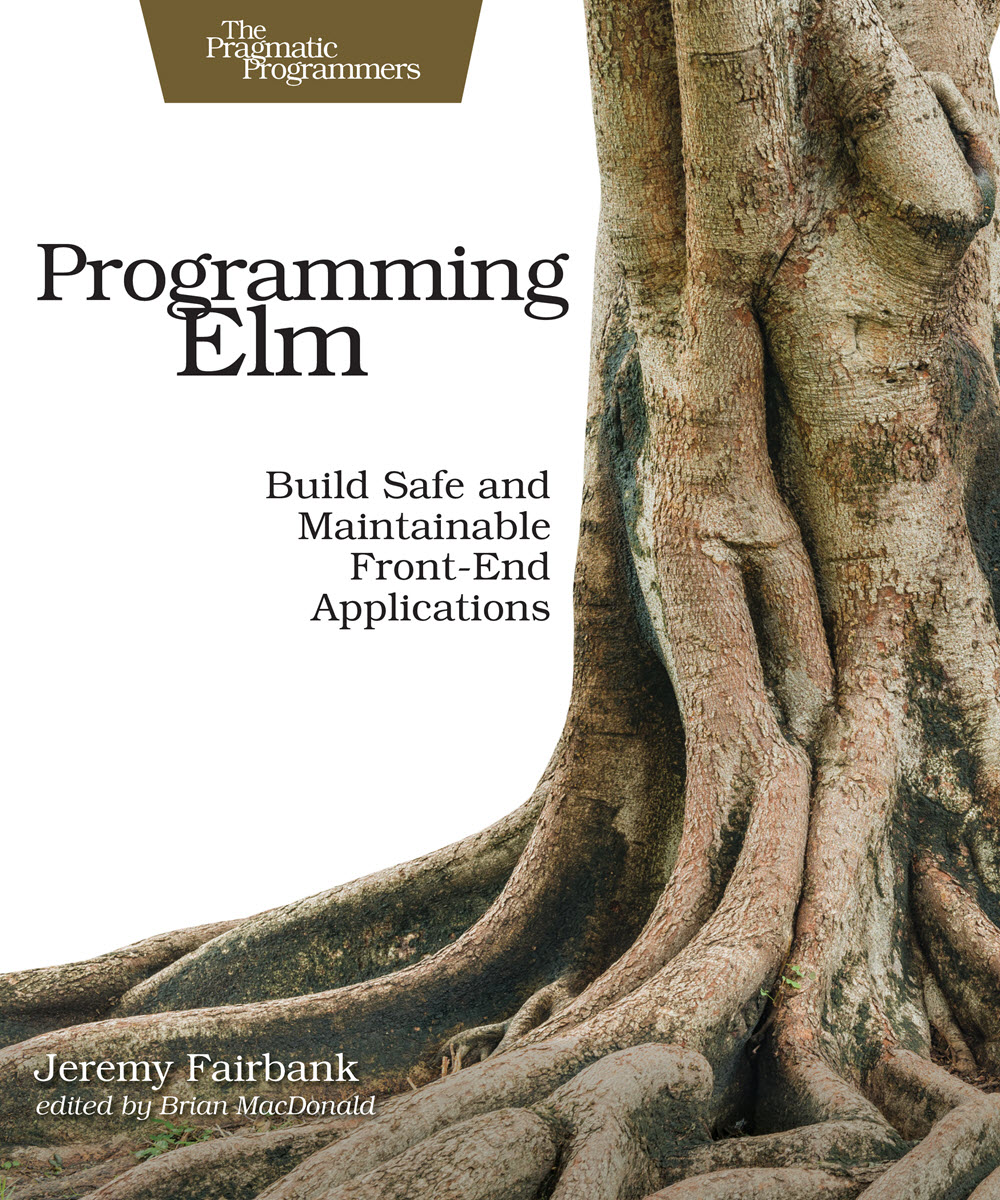 Latest Elm Learning Resources
General Learning Resources
Frontend Learning Resources
Latest Threads
Elm Events (WIP)
64 days remaining
Las Vegas
June 13, 2020
183 days remaining
Rio de Janeiro
October 15, 2020
289 days remaining
Chicago
Feb 25, 2021
Get money off!
The Pragmatic Bookshelf
35% off any eBook
Manning Publications
35% off any item
AppSignal
10% off your first year
The Pragmatic Studio
20% off any course
Simply use coupon code "devtalk.com" at checkout. Where applicable this coupon can be used for an many items and as many times as you like! See the full details here.
Devtalk Sponsors