Most Active This Week
Most Active This Month

Hi Jamis, I think there's an issue with a test on chapter 6. I own the ebook, version P1.0 Feb. 2019. This test doesn't pass for me: ...
New

In the book, at the bottom right, there are the "discuss" and "report erratum" links, pointing to: discuss: http://forums.pragprog.com/...
New

I am working on Chapter 8 when we add shadows. When this is done, though (on p. 115), the original ShadeHit test no longer passes. This p...
New
Most Active This Year

As per the title, thanks.
New
The following is cross-posted from the original Ray Tracer Challenge forum, from a post by garfieldnate. I'm cross-posting it so that the...
New

Brace yourself for a fun challenge: build a photorealistic 3D renderer from scratch! In just a couple of weeks, build a ray tracer that r...
New

Whilst the author has been careful to provide exact results for the tests elsewhere in the book (such as surds with the transformation te...
New

Hi. I'm working on this test: Scenario ​: The pixel size for a horizontal canvas Given ​ c ← camera(200, 125, π/2) Then ​ c.pixel_siz...
New

In the last hint (#4) of Chapter 5, the pseudocode applies a normalization to the origin ray: r ← ray(ray_origin, normalize(position - ...
New

I think the following pseudocode from the book contains a bug: function​ position(ray, t) ​ ​return​ ray.origin + ray.direction * t ​...
New
Book Info
Publisher:
Pragmatic Bookshelf
Are you this book's author? To be notified of all posts made about it, sign up an account then click here, then select 'watching' from the bell icon in the top right corner.
Get money off!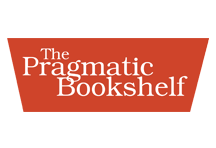 The Pragmatic Bookshelf
35% off any eBook
Simply use coupon code "devtalk.com" at checkout. See full details here.
Devtalk Sponsors
Filter by Type:
Devtalk Sponsors