Most Active This Week
Most Active This Month

In the answers for the Chapter 13 exercises, there are several uses of JavaScript's array.sort() to sort an array of numbers. However, th...
New

On page 331, the subtitle says "Code Implementation: Trie Search," but the section is about insertion, so it should be "Code Implementati...
New

In the graph on page 41, the arrow leading from O(log n) points to the O(1) function instead of to the O(log n) function.
New

Title: A Common-Sense Guide to Data Structures and Algorithms, Second Edition Example: Incorrect time complexity (page 55) Notice the ...
New

At the bottom of page 85, "position that is greater or equal" should be "smaller". That is, the loop should stop running once it encounte...
New

On page 91, there's an example of an array intersection function that uses a double equals in its comparison line: if (firstArray[i] == ...
New
The word "make" is omitted in the phrase "make this magic come alive" in Chapter 20. (more details in the screenshot)
New

On page 449, in the solution to problem #5 from chapter 11, the text reads, "… the umber of paths from space to the right of S + the numb...
New
Most Active This Year

Algorithms and data structures are much more than abstract concepts. Mastering them enables you to write code that runs faster and more e...
New

Hello! It's Jay Wengrow, author of A Common-Sense Guide to Data Structures and Algorithms. My book now has a supplemental website, where ...
New

Hi Jay and Brian. This is Margaret creating a test errata post for your book to make sure that you both receive the email notifications a...
New

At the bottom of page 96, "execute three more steps" should be "TWO more steps." Even numbers have three steps, odd numbers have one...
New
Book Info
Publisher:
Pragmatic Bookshelf
Are you this book's author? To be notified of all posts made about it, sign up an account then click here, then select 'watching' from the bell icon in the top right corner.
Get money off!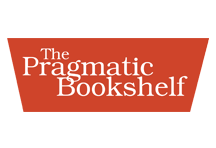 The Pragmatic Bookshelf
35% off any eBook
Simply use coupon code "devtalk.com" at checkout. See full details here.
Devtalk Sponsors