Most Active This Week
Most Active This Month
Most Active This Year

On the page xv there is an instruction to run bin/setup from the main folder. I downloaded the source code today (12/03/21) and can't see...
New

After some hassle, I was able to finally run bin/setup, now I have started the rails server but I get this error message right when I vis...
New

Is this book still relevant because setting it up could well be more difficult with newer gems/packages than when you first wrote the boo...
New

After running /bin/setup, the first error was: The foreman' command exists in these Ruby versions: That was easy to fix: gem install ...
New
Most Active Last Three Years

I ran into issues around pg. 37 related to stimulus targets with the following console error: day_toggle_controller.ts:6 Uncaught (in pr...
New

Page 15 shows these imports for the conversion of application.js to application.ts import * as ActiveStorage from "@rails/activesto...
New
Trying to build an app from scratch based off of the first chapter is extremely frustrating when trying to use the later/latest versions ...
New

Page xv invites us to run the example app with rails s. I get this error: Showing <APP_DIR>/turbo/01/app/views/concerts/_schedule_...
New
And update the app/javascript/packs/application.scss to this: chapter_01/01/app/packs/entrypoints/application.scss The first file path...
New

Modern Front-End Development for Rails: Adding Interactivity with Turbo Frames (page 22) This mentions you can login to the seed data wi...
New
In "Using Webpacker" section of Chapter 1, you're missing a verb ("use" or "leave," perhaps): "We'll both these packs as-is for the mome...
New

Using convention over configuration, that controller should be in the file app/javascript/controller/favorite_toggle_con- troller.ts. L...
New

It looks like a typo was introduced in the BandsController between B6 and B8. I looked in the first and last chapter version, but didn't ...
New

You do this largely because then Redux will only trigger a redraw of the component if the return value changes, rather than the state as ...
New
@noelrappin Page 49 of P1.0: The name of the attribute in the 4th paragraph is wrong. It is: data-day-toggle-visible-value but shoul...
New

Changes needed for the text in the What is Stimulus and Installing Stimulus sections in : Footnote 1 is outdated: Should be https://st...
New

In Chapter 4 (CSS, PDF 84), the schedule day loop is refactored out into a partial _schedule_day.html.erb, but in Chapter 8 (Talking to t...
New

Happily, we can adjust our reducer to behave the way React expects with just a few small changes. I believe this should be: Happily, ...
New

@noelrappin The code for Venue has a typo, the current text is: const rowNumbers = Array.from(Array(props.seatsPerRow).keys()) But the...
New
Book Info
Publisher:
Pragmatic Bookshelf
Are you this book's author? To be notified of all posts made about it, sign up an account then click here, then select 'watching' from the bell icon in the top right corner.
Get money off!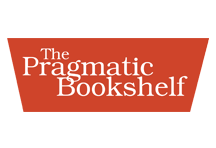 The Pragmatic Bookshelf
35% off any eBook
Simply use coupon code "devtalk.com" at checkout. See full details here.
Devtalk Sponsors