Most Active This Week
Most Active This Month
Most Active This Year

In chapter 8, Talking to REST APIs, section Testing the REST API Server, the following snippet in server_test.go triggers a warning from ...
New

Paragraph 3. Before you can use these external packages in your program, you need to install them in your local machine. In Go, you inst...
New

Title: Powerful Command Line Applications In Go (page 6) The comment in the update count func reads // A scanner is used to read text...
New

Title: Powerful command line applications in Go (page 13) A method is a function that is associated to an specific type. "an specific"
New

flags.Usage is introduced on page 32. On Page 35, if the reader leaves that code in their application, the ListTasks test will fail becau...
New
Most Active Last Three Years
Book Info
Publisher:
Pragmatic Bookshelf
Are you this book's author? To be notified of all posts made about it, sign up an account then click here, then select 'watching' from the bell icon in the top right corner.
Get money off!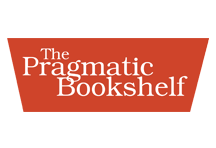 The Pragmatic Bookshelf
35% off any eBook
Simply use coupon code "devtalk.com" at checkout. See full details here.
Devtalk Sponsors