Most Active This Week
Most Active This Month
Most Active This Year

take a look at this code for counting all users with usernames starting with j or c. The query then returns a count of 2. However, Chr...
New

On page 103, we perform: mix phx.gen.html Multimedia Video videos user_idusers \ url:string title:string description:text The above cod...
New

First, the code resources: Page 237: rumbl_umbrella/apps/rumbl/mix.exs Note: That this file is missing. Page 238: rumbl_umbrella/app...
New

I've been dabbling in Elixir for years, but I'm finally learning Phoenix properly. Very much enjoying this book and how it explains every...
New

Hello, At the end of page 140 the book implies that assoc_constraint means that you should get a descriptive form validation error when ...
New

"a implementation" is a tiny grammar mistake. It should be "an implementation".
New
Most Active Last Three Years
Book Info
Publisher:
Pragmatic Bookshelf
Are you this book's author? To be notified of all posts made about it, sign up an account then click here, then select 'watching' from the bell icon in the top right corner.
Get money off!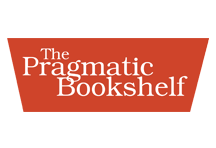 The Pragmatic Bookshelf
35% off any eBook
Simply use coupon code "devtalk.com" at checkout. See full details here.
Devtalk Sponsors