Most Active This Week
Most Active This Month
Most Active This Year
Schematic on page 25 specifies C2 as 10 nF. Breadboard view on page 26 specifies C2 as 100 nF. This capacitor is completely missing fro...
New
Most Active Last Three Years

The Pragmatic Bookshelf is having another crazy 50% off sale April 27 to May 6. Enter coupon code FirstImpressions2021 at checkout to sa...
New

! Cabe Force Satalic Atwell @CabeAtwell edited by Patrick DiJusto @patrick Learn how to create functional gadgets using simple but c...
New

Title: Essential 555 IC lacks unified parts list While each project has a parts list there's no simple way to know what you need to get...
New

Title: Essential 555 IC Parts list columns inconsistent page 8 column order : part, Newark & Digikey, Jameco page 24 column order ...
New

Title: Name of book: Essential 555 IC 10 kΩ Resistor (page 19) 10 kOhm resistor (page24) 10 kOhm Resistor (page 43) 10 k resistor (pa...
New

Chapter 2 parts list is missing 470 ohm resister 100 nF capacitor
New
Book Info
Publisher:
Pragmatic Bookshelf
Are you this book's author? To be notified of all posts made about it, sign up an account then click here, then select 'watching' from the bell icon in the top right corner.
Get money off!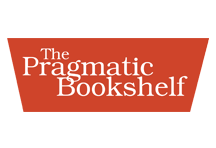 The Pragmatic Bookshelf
35% off any eBook
Simply use coupon code "devtalk.com" at checkout. See full details here.
Devtalk Sponsors
Filter by Type:
Devtalk Sponsors