Most Active This Week
Most Active This Month
Most Active This Year

As displayed in epub version of book, the special commands are shown incorrectly in the paragraph text (the transcripts are correct): W...
New
@habuma When I try to run my skill I get the following error; what should I do? "errorMessage": "Must use import to load ES Module: /va...
New
@habuma I am running on Windows 11 with VS Code. I make all of the internationalization changes to the code. Then I open the command pro...
New
@habuma I don't think we did register the intent handler for "HelloWorldIntentHandler" yet.
New
If using the VS Code Test feature where do errors get logged? I keep using ASK Console because it has an error log.
New
Most Active Last Three Years
Book Info
Publisher:
Pragmatic Bookshelf
Are you this book's author? To be notified of all posts made about it, sign up an account then click here, then select 'watching' from the bell icon in the top right corner.
Get money off!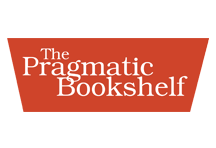 The Pragmatic Bookshelf
35% off any eBook
Simply use coupon code "devtalk.com" at checkout. See full details here.
Devtalk Sponsors
Filter by Type:
Devtalk Sponsors