Most Active This Week
Most Active This Month
Most Active This Year

Author Spotlight: VM Brasseur (@vmbrasseur) We have a treat for you today! We turn the spotlight onto Open Source as we sit down with...
New
Most Active Last Three Years

Think Again 50% Off Sale » The theme of this sale is new perspectives on familiar topics. Enter coupon code ThinkAgain2021 at checkout t...
New

A Hero's Journey with VM (Vicky) Brasseur VM (Vicky) Brasseur, author of Forge Your Future with Open Source, discusses her journey...
New

Free and open source software is the default choice for the technologies that run our world, and it's built and maintained by people like...
New
Book Info
Publisher:
Pragmatic Bookshelf
Are you this book's author? To be notified of all posts made about it, sign up an account then click here, then select 'watching' from the bell icon in the top right corner.
Get money off!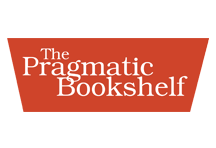 The Pragmatic Bookshelf
35% off any eBook
Simply use coupon code "devtalk.com" at checkout. See full details here.
Devtalk Sponsors
Filter by Type:
Devtalk Sponsors