Most Active This Week
Most Active This Month

Title: Python Testing with pytest, Second Edition page 120 $ cd /path/to/code $ pytest --cov=cards ch7 Doesn't seem to work, ch7 folde...
New
Most Active This Year

I ran this command after installing the sample application: $ cards add do something --owner Brian And got a file not found error: Fil...
New

#book-python-testing-with-pytest-second-edition Hi. Thanks for writing the book. I am just learning so this might just of been an issue ...
New

Brian, I don't think this file got updated properly when you uploaded the new version. The README.md file is still missing, and the fix ...
New

Testing with Typer A great feature of Typer is that it proves a testing interface I am not a native english speaker but assume that pr...
New

The way I have this formatted it is page 80. But when discussing the content of ch3/b/conftest.py you say: "the cards_db fixture has ca...
New

@brianokken Brian, the top level README.md file refers to "tasks_proj" instead of "cards_proj". Based on this I grepped for "tasks" and...
New
Most Active Last Three Years
Book Info
Publisher:
Pragmatic Bookshelf
Are you this book's author? To be notified of all posts made about it, sign up an account then click here, then select 'watching' from the bell icon in the top right corner.
Get money off!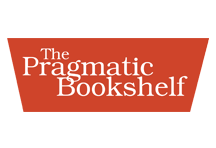 The Pragmatic Bookshelf
35% off any eBook
Simply use coupon code "devtalk.com" at checkout. See full details here.
Devtalk Sponsors