Most Active This Week
Most Active This Month
Most Active This Year

Attempting to run maat -l maat_evo.log -c git -a summary1 results in errors. Invalid argument: java.lang.IllegalArgumentException: inp...
New

I just picked up this book a few days ago and it doesn't appear that any of code maat's installation options lead to a single executable ...
New
Most Active Last Three Years
Book Info
Publisher:
Pragmatic Bookshelf
Are you this book's author? To be notified of all posts made about it, sign up an account then click here, then select 'watching' from the bell icon in the top right corner.
Get money off!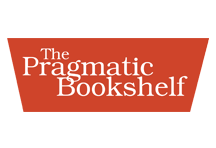 The Pragmatic Bookshelf
35% off any eBook
Simply use coupon code "devtalk.com" at checkout. See full details here.
Devtalk Sponsors
Filter by Type:
Devtalk Sponsors