Most Active This Week
Most Active This Month
Most Active This Year
Most Active Last Three Years
The unit test does indeed run fast. But running the UI tests at the same time is slooooooow. Perhaps advise the reader to disable UI test...
New
The statement "If you can delete lines of production code and the tests still pass, then those lines aren't covered," was important enoug...
New
I had to back up and search for the instruction. I was busy clicking on disclosure arrows. Please either circle the button in the illustr...
New
Section III of the book consists of a bunch of refactoring of an initially poorly-factored class. Unfortunately, the source code for the ...
New
Book Info
Publisher:
Pragmatic Bookshelf
Are you this book's author? To be notified of all posts made about it, sign up an account then click here, then select 'watching' from the bell icon in the top right corner.
Get money off!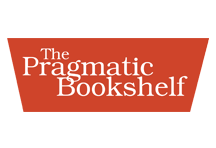 The Pragmatic Bookshelf
35% off any eBook
Simply use coupon code "devtalk.com" at checkout. See full details here.
Devtalk Sponsors
Filter by Type:
Devtalk Sponsors